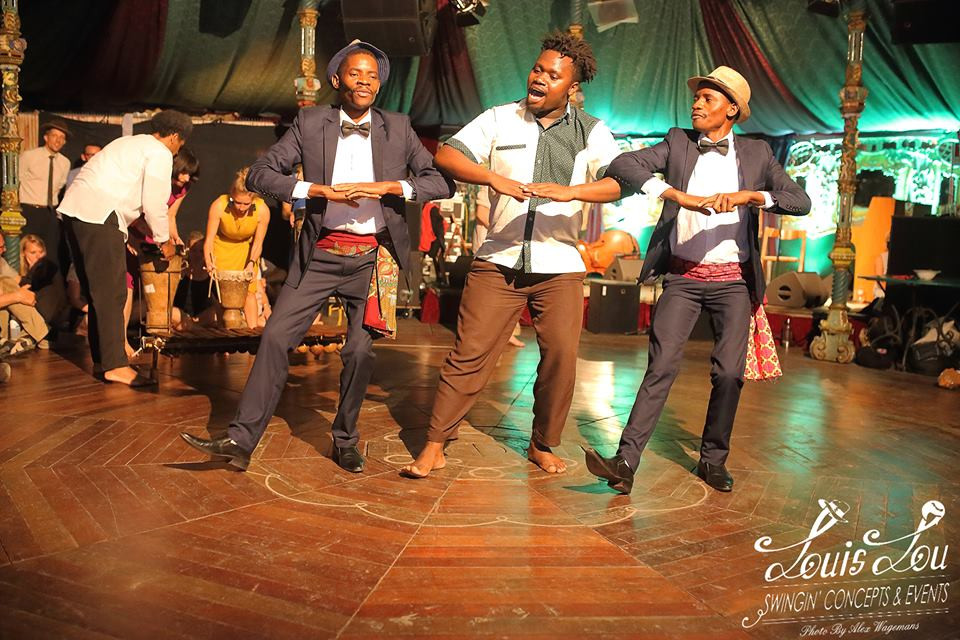 Hodi Maputo
Afro Swing Workshop
Join us for amazing workshops with live music!
The fantastic dancers from Hodi Maputo Afro Swing are visiting us in Berlin at the end of November and are giving some exquisite workshops! Maputo has a lively swing dance community that was created in exchange with western swing dancers. Since the first encounter with Lindy Hop in Herräng, the Mozambique dancers have created the connection between traditional dance from their home country and Afro-American-European swing dance. In this mission they are traveling the world and giving workshops.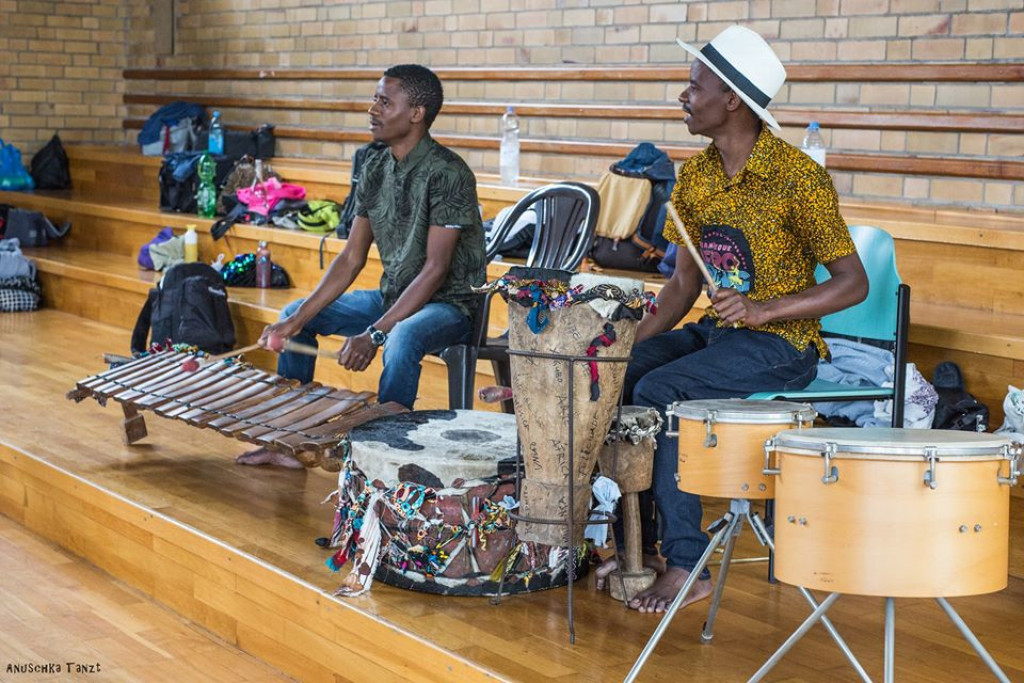 Workshop A: Afro Swing Partnered Dance
In this workshop we will explore the connection between different swing dances and traditional Mozambique dance steps. The theme of Afro Swing is "Life is rhythm and rhythm is life". The jam circle, dancing in a circle, is of central importance in traditional African dance.
Workshop B: Solo-Dance NGALANGA
This is a dance from the south of Mozambique, from the province of Inhambane. Ngalanga is a way of celebrating and reflects the life of the Chopi people. Love is a very important topic in African dance. In Ngalanga we learn to understand how love can find its expression in dance.
Workshop C: Solo-Dance WALABA
Walaba is a traditional dance from Mozambique, from the northern province of Cabo Delgado. It is a dance form that revolves around initiation rites and is danced solo. Walaba shows young people how to behave in society, how to live in community with others, how to share ideas, thoughts and love.
This dance is accompanied by drums and there is a lot of singing.

Workshop A: AFRO SWING Partnertanz
Workshop B: Solo-Dance NGALANGA
Workshop C: Solo-Dance WALABA