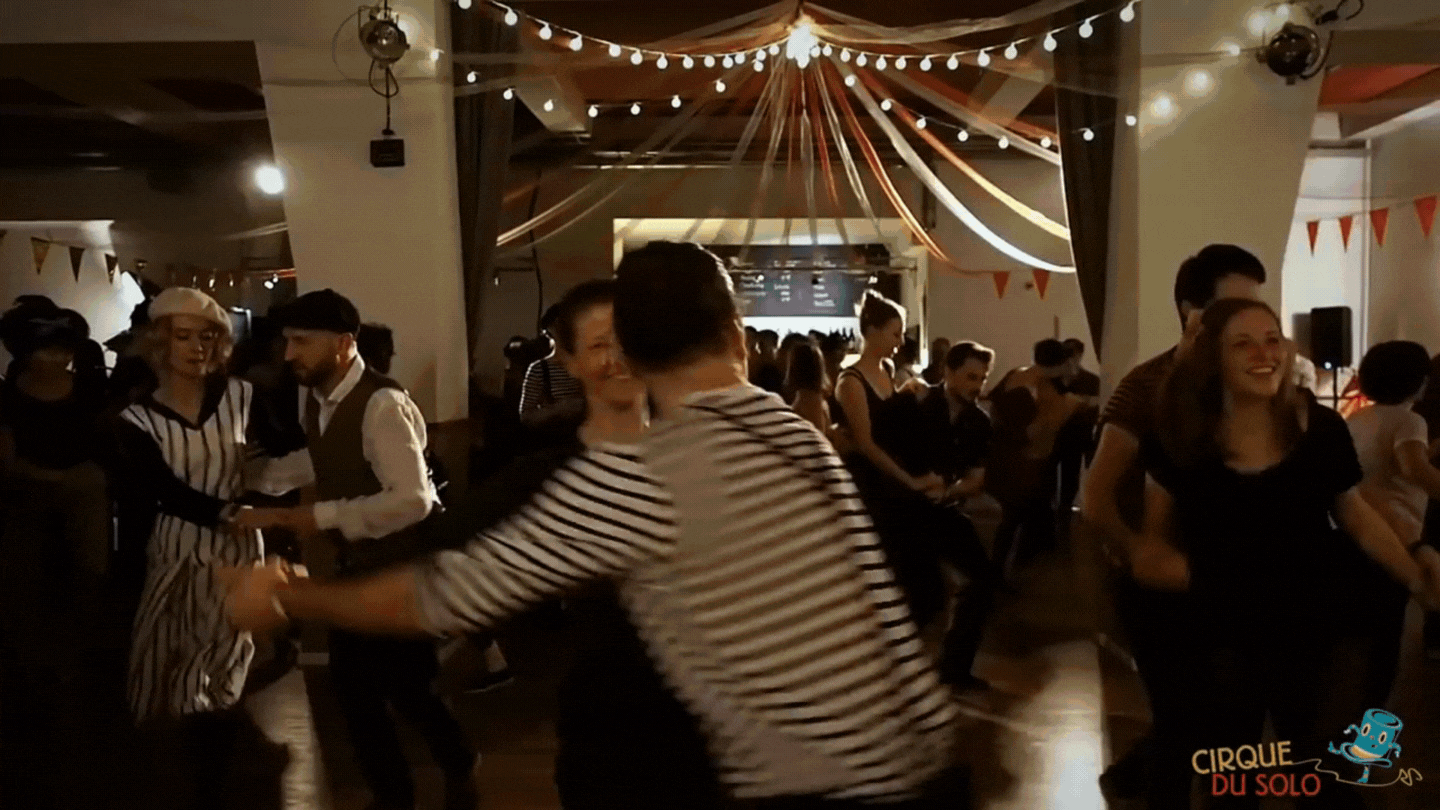 Social Dancing with SwingStep Berlin
Next opportunities to join us for swing dancing with us.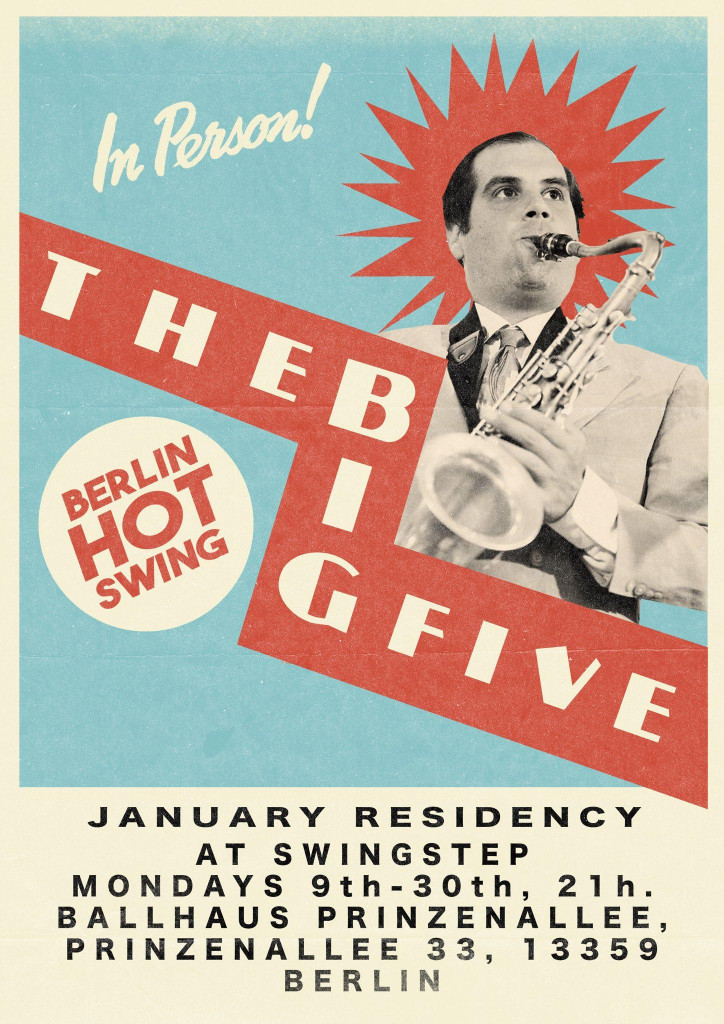 We are back! After more than two years of break, we are very happy that we can do our Monday Social again, because we really missed that cozy atmosphere, dancing to great music, enjoying a drink at the bar, socializing and hanging out…
And how is this for a great start: The whole month of January we have live music for you with The Big Five, each week, but only those four times!
The Big Five play small combo Swing music inspired by the best bands of the 30s-50s… and do they swing! If you have seen them live recently, you know what we are talking about…
Besides the live sets we will have recorded music with different DJs that focus on danceable Swing music, but not only. We want to embrace all the differernt Black American cultural art forms, so we invite our DJs (and bands) to be free in choosing their music with variety. There might be New Orleans Jazz, Big Band Swing, Kansas City Blues, Bebop, Rhythm'n'Blues, Funk, Soul, Disco, House, Hip Hop (you name it…), so we can all explore how our bodies want to move to different syncopated rhythms!
Other than that, we aim to create a relaxed atmosphere that feels welcome to anyone and everyone. There is no dress code, but there is a code of conduct. We want you to know that if you feel unsafe / bothered by something or someone, you can always come to talk to any of us. Also, if you have any feedback/advice on our code of conduct or policies, please reach out to us (we are always learning) 
There might be moments during the party when we take photos or film for documentation and social media. By coming to the event you are agreeing to this, but you can always talk to the person behind the camera or us, if you prefer not to be captured, so please don't hesitate.
All infos on our media policies.
* About the entrance fee:
We wish we could make social dancing free for everyone! Unfortunately we have costs to cover like the venue, DJs, bands etc., so we ask an entrance of 7-15 EUR. You choose how much you can give, our hope is that we get an average of 11 EUR. If you cannot afford this, please talk to us at the door or in advance. We don't want money to be the reason that you cannot join the party (eg. we always look for people to help out, but also we have a fund to support dancers without financial means).
Ballhaus Prinzenallee,
Prinzenallee 33, 13359 Berlin
Walk through the big gate, the entrance is in the backyard.

Public transportation
U-Pankstraße (U8)
Osloer Str./Prinzenallee (M13)
Prinzenallee/Soldiner Straße (Bus M27)
I'm quite new to the whole Lindy Hop community and SwingStep made me feel at home and being part of it already! I love it and I'm looking forward to much more of the dance, the music, the people in my life!

Jay
SwingStep is a very friendly school, here you can gradually reduce your fear and become more open-minded.

Olga
A dance that is great fun and in a good mood brought me through the cold winter well

Tatiana
Lindy hop has really changed the way I see socialising in general. For me it's a great way to meet very nice and fun people.

Daniel
You want to know what it's like to dance with us?
Watch some videos here, or just drop by and see for yourself.
– We would love to get to know you.