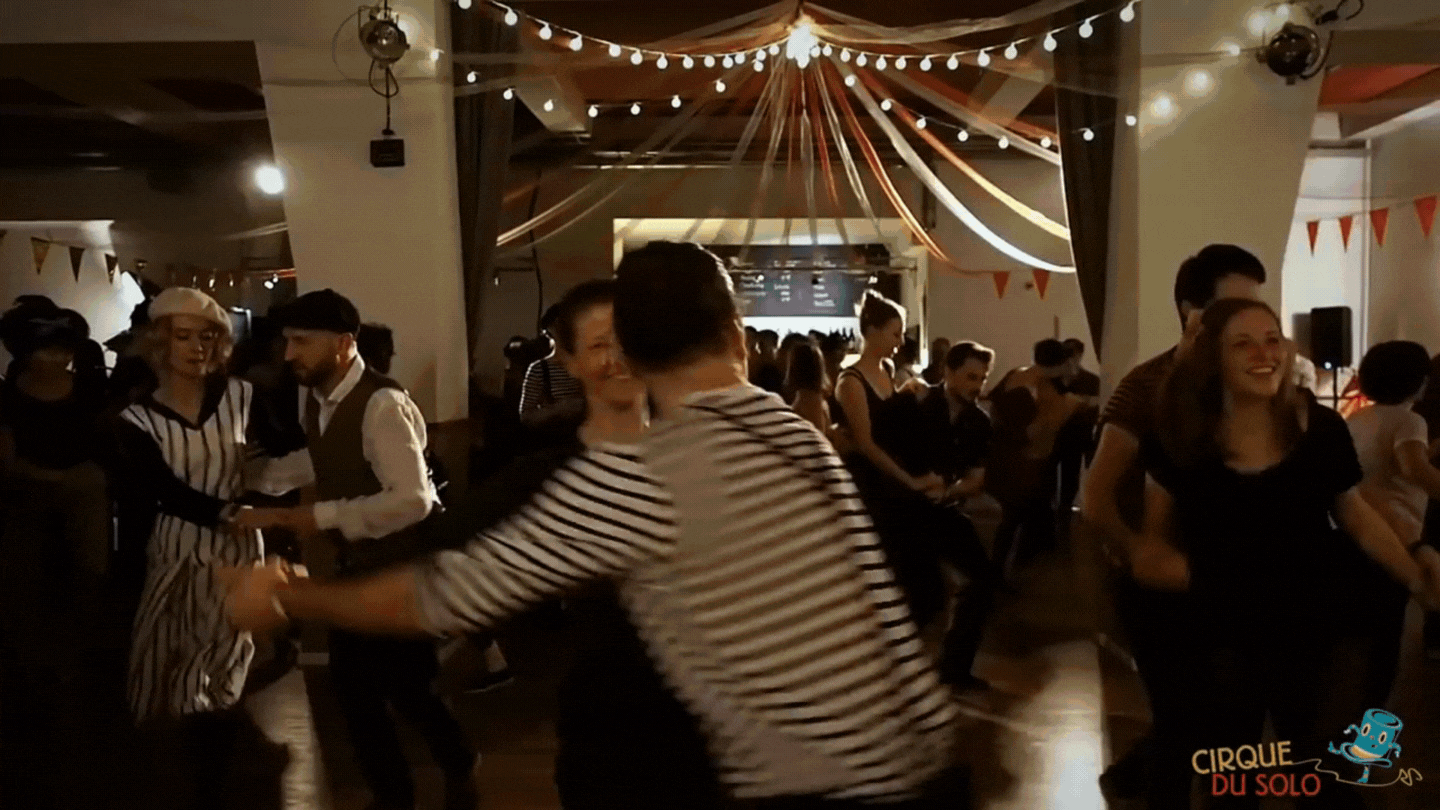 Social Dancing with SwingStep Berlin
Last opportunity to party with us!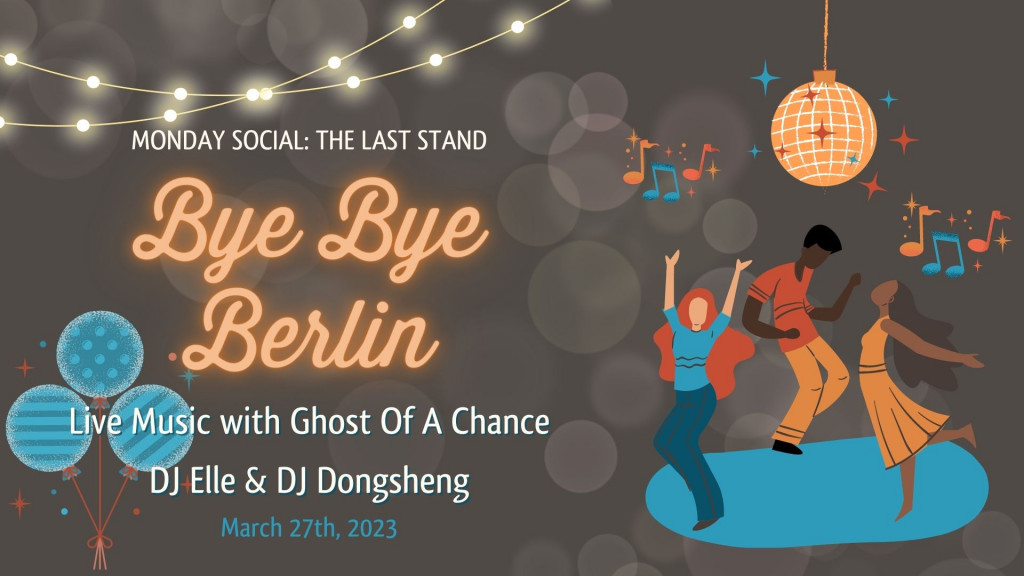 The time has come to say goodbye… After almost 10 years, this is going to be the last party happening under the name of SwingStep in Berlin (new projects by our team are on their way, more infos on that soon!)
Of course we want to say goodbye in style, so we decided to have a special program for our last Monday Social:
17:30 Flea Market "Alles Muss Raus"
Over the last years we have collected quite a few valuable and memorable things. Some of them we can keep, but most of it we want to sell. If you like flea markets, this is going to be your chance to take some SwingStep home with you 
19:30-0:30 Let's Party!
– Live Music with Ghost Of A Chance
– DJ Dongsheng
– DJ Elle
– Special surprise performances
Ghost Of A Chance:
Angela Strandberg – trumpet, washboard, vocals
Andrea Ramirez Ruiz – guitar, vocals
Christoph Klan – piano, reeds, vocals
Giedre "Dizzy Ella" Paplaityte – double bass, vocals
Laurin Habert – reeds, vocals
Ghost Of A Chance is a five-piece band that first came together as a pick up band to introduce Angela Strandberg to the Berlin Hot Jazz scene. Since then, the amazing trumpet player and vocalist has set many hearts and dance floors on fire! This is going to be their last gig before a long summer break, don't miss this chance 
 Be prepared for some great Early Jazz and Blues music with a wide variety of moods and tempos!
More infos: https://www.facebook.com/profile.php?id=100090663833509
Entrance at the door:
10-25 EUR (sliding scale*)
USC Check-In plus 5-15 EUR (sliding scale*)
Subscribers 0-10EUR (sliding scale*)
*pay what you can: We want the event to be as affordable as possible if you have a slim wallet, but rely also on generosity to be able to pay the artists what they deserve. You find our suggested contribution in the middle of the scale
We can't wait to celebrate with you one last time
Ballhaus Prinzenallee,
Prinzenallee 33, 13359 Berlin
Walk through the big gate, the entrance is in the backyard.

Public transportation
U-Pankstraße (U8)
Osloer Str./Prinzenallee (M13)
Prinzenallee/Soldiner Straße (Bus M27)
I'm quite new to the whole Lindy Hop community and SwingStep made me feel at home and being part of it already! I love it and I'm looking forward to much more of the dance, the music, the people in my life!

Jay
SwingStep is a very friendly school, here you can gradually reduce your fear and become more open-minded.

Olga
A dance that is great fun and in a good mood brought me through the cold winter well

Tatiana
Lindy hop has really changed the way I see socialising in general. For me it's a great way to meet very nice and fun people.

Daniel
You want to know what it's like to dance with us?
Watch some videos here, or just drop by and see for yourself.
– We would love to get to know you.