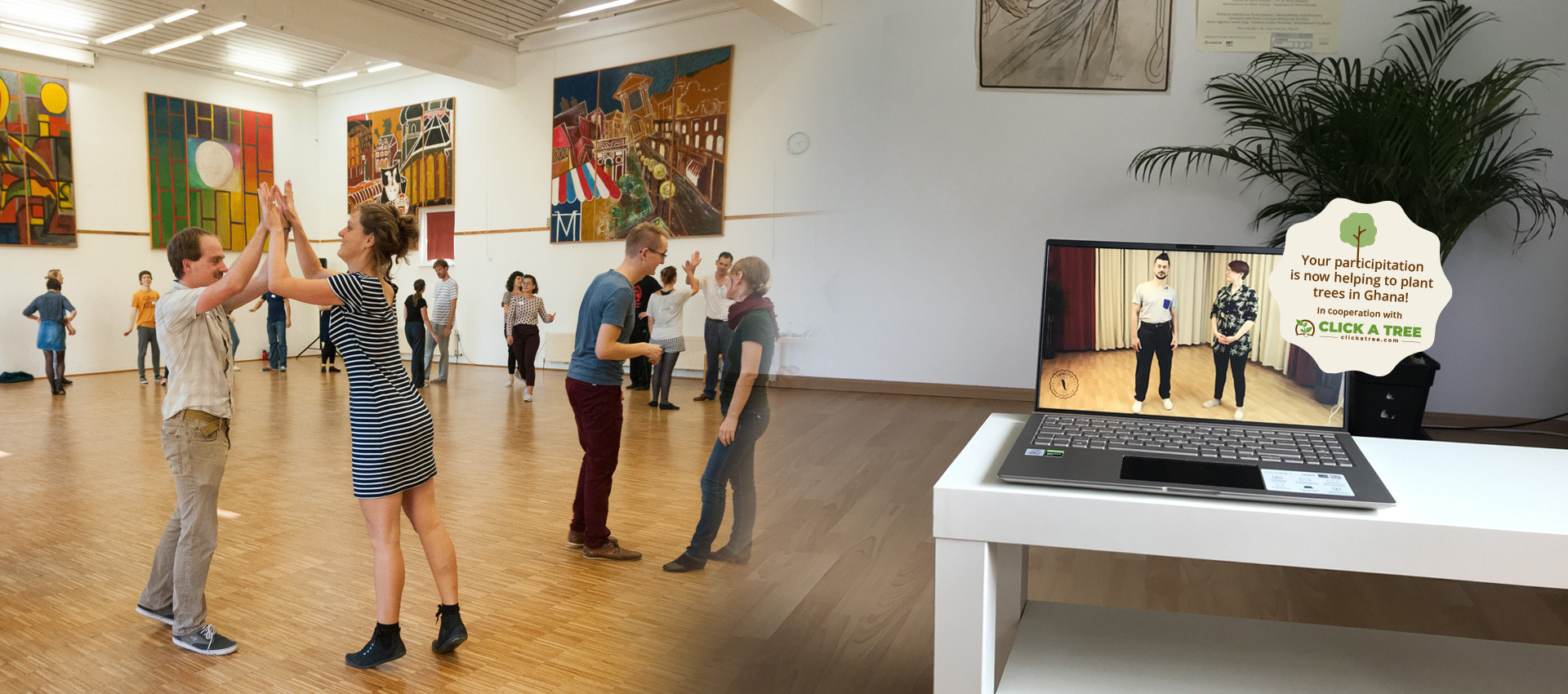 More Lindy Hop for you, more trees for the planet!
You'll get a swingstep.tv Full Pass if you join an in-person course in the upcoming August / September course round. Plus we'll donate 5% of the course fees to Click A Tree, a little contribution to sustainability.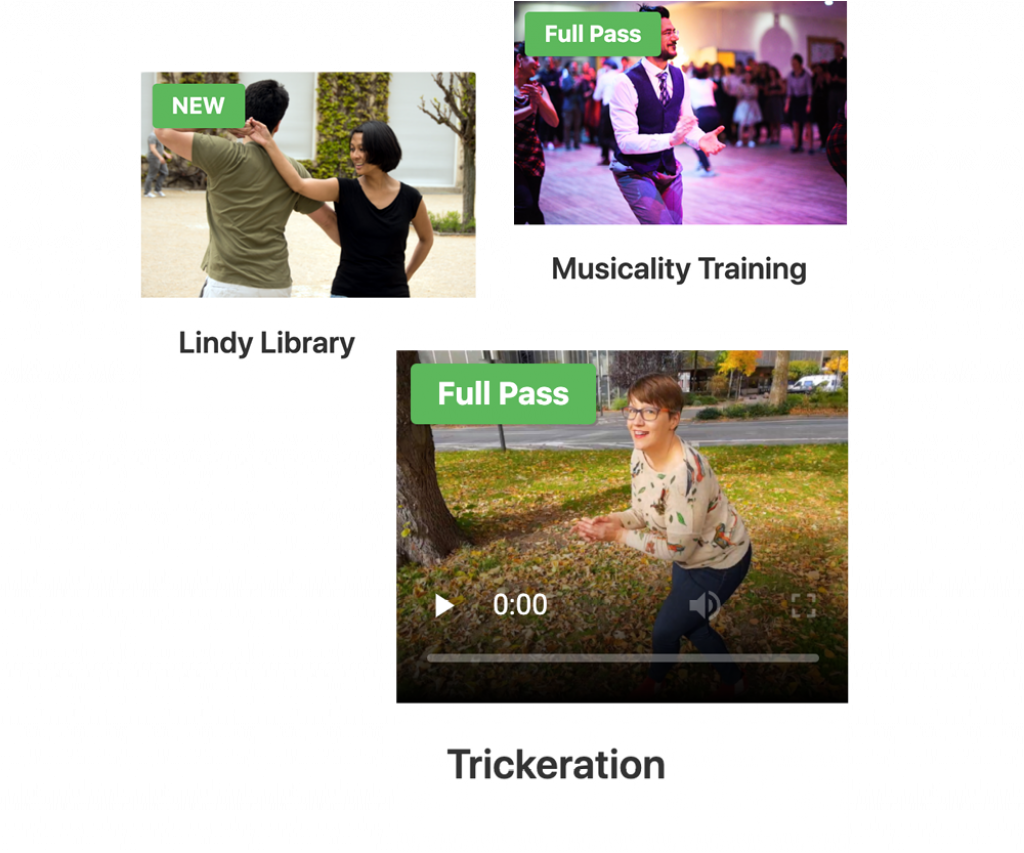 Swing all week long! Whenever and wherever you want
No matter what course you take this August/September, you'll get complete access to swingstep.tv for the whole duration of the course. Just book an in-person course and get over 90h of online content and all our online activities on top.
This combines the best of both worlds for you as a dancer. The online training material takes you deep into many aspects of the dance, allowing you to stay in full control of your learning time, path and pace. Your full dose of Lindy Hop, after work, before work, during work 😉 , exactly when the time is right for you. Meanwhile, in-person classes give you all the wonderful experiences of working with a group of other dancers and getting direct feedback from peers and teachers. All of that combined brings you lots of fun, not only during class but throughout your entire week.
With Click A Tree we plant trees while dancing
For every booking of one of our courses starting in August, we'll donate 5% of the course fees to a German tree-planting organisation called Click A Tree. They'll use the donations to plant trees in areas which would otherwise become deserts, for instance in Ghana. There will be forests instead of deserts, which is not only great for the planet, but will also form new habitats for endangered animals and create jobs with full-time income for local communities.
Time and time again there are reminders that we need to be more mindful towards the planet and the world we live in. Supporting organisations like this is just a small step, but we are proud of every step we can take in this direction.
By booking a course in the upcoming August / September course round with SwingStep, you'll personally contribute to about 150 trees being planted via our donations from just these two months. Every single one counts!
What do you think – are you in?