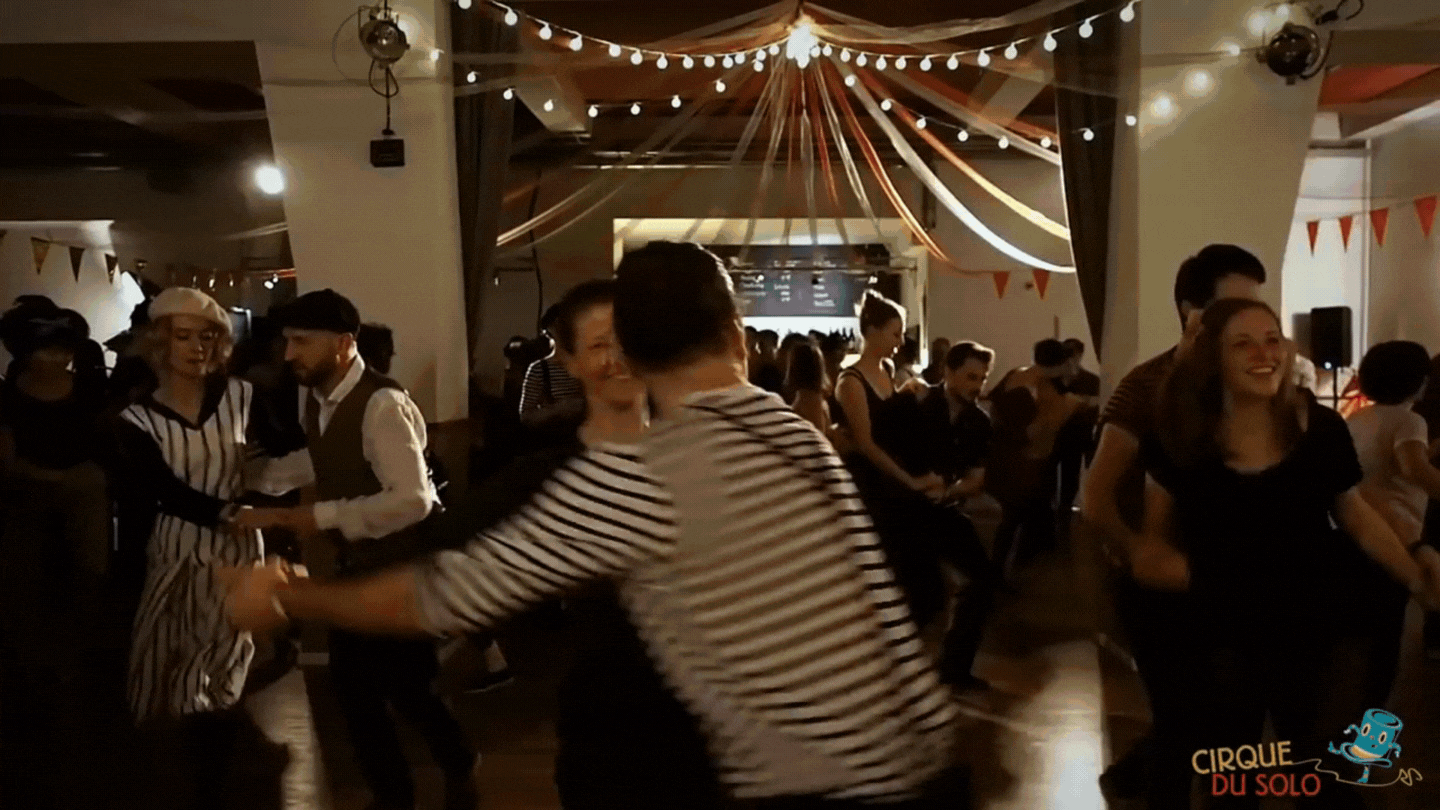 Dear community, dear students,

With heavy hearts we have to announce that we're closing SwingStep Berlin.

It's been a great pleasure to work in this community for the past nearly 10 years. As SwingStep, we offered our first classes back in September 2013. It's been an incredible journey filled with dance, music, laughter, and friendships.

Just like many cultural activities, the Covid pandemic really hit us hard. Despite support from the government and the community, we haven't managed to grow back with enough participants to keep our doors open. For reference: at the beginning of 2020 we had over 300 active students, and at the beginning of this year we have fewer than 90. We've been trying different strategies to make it work with the comeback after Covid, but unfortunately we no longer have enough financial buffer left to explore more options.

How do things continue?
The show will go on every Monday with a few courses (including That's My Jam) and parties, starting May 8th.

We want to express our sincere gratitude to all of our dancers, supporters, and partners for their support and encouragement throughout the years. We'll keep all the great experiences we shared in our memories, and we hope to see you all on the dance floor as often as possible!

Best wishes,
Your SwingStep team
SwingStep is a very friendly school, here you can gradually reduce your fear and become more open-minded.

Olga
Lindy Hop is superfun, and quite easy with a bit of practice. Even I can do it (more or less :D)

Leo
I'm quite new to the whole Lindy Hop community and SwingStep made me feel at home and being part of it already! I love it and I'm looking forward to much more of the dance, the music, the people in my life!

Jay
A dance that is great fun and in a good mood brought me through the cold winter well

Tatiana
Impressions of what to expect from a Lindy Hop class
New to swing? Take your first beginner Lindy Hop lesson with SwingStep!
It's easy to join because:
No experience needed! – Every journey starts with the first steps.
No special clothing or shoes required! – Come as you want or get inspired here.
No-one gets left behind! If you miss a class, you can use the video summary to catch up, or keep up your training using our online program or in-studio practice times.
No waiting! Start any time.
No risk, lots of fun!