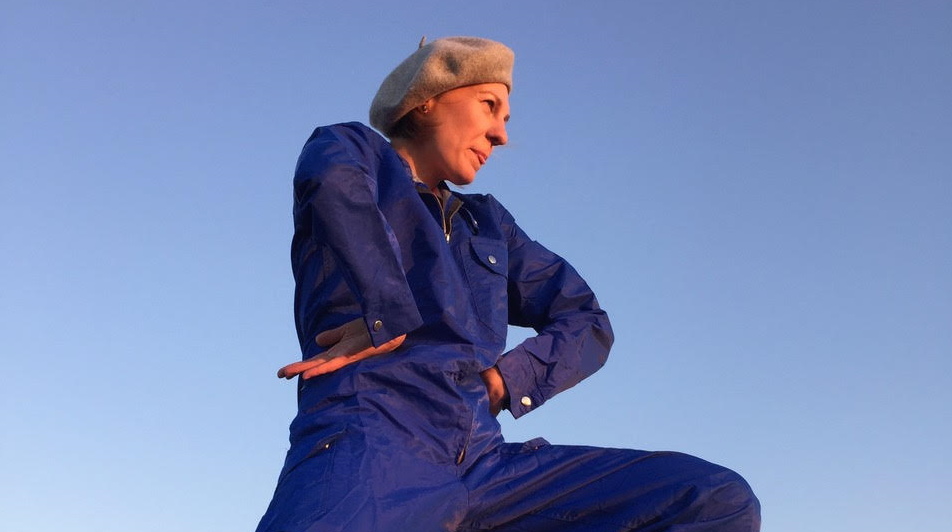 Al & Leon Styles
Get Inspired By Dance Legends

Day & Time: Tuesday, 21:00 – 22:00
Dates: 14.03.2023 – 28.03.2023

3 week round of classes with Giedre will be focusing on legendary Harlem-based dancers from the 1930s Al Minns and Leon James. Each week we will take a look at their dance styles from a different perspective and try a thing or two for ourselves.
Inspirational playlist: https://youtube.com/playlist?list=PLeTBd7nfoSpGlaNdWhvg3jQkHHCyXbPdK
About the teacher
Giedre "Dizzy Ella" Paplaityte
Giedre started her dancing path when she was little and discovered swing dancing in the early 2000 in Vilnius, Lithuania. After traveling the world for teaching and competing in Lindy Hop and vernacular jazz, she landed in Berlin and is now putting all her energy into local dance community. More about events by Giedre and Balboa Swing Club: balswing.de
Giedre dancing /w Jack B. Latimer on guitar: https://youtu.be/vlnVBWvu9Ik
What should I know before joining?
This course is mixed-level, from beginner-intermediate and up. Anyone can benefit from this course, but in order to work well with the group we expect you to have some experience dancing Lindy Hop and Charleston or other dance styles. To have solo dance experience might be useful but is not needed.
If you are not sure whether the course is right for you, don't hesitate to ask us 🙂
Select your Role: Leader, Follower, ELEF, Switch
When dancing with a partner, we talk about "Leaders" and "Followers". Classically, the person dancing in the role of leader initiates movements and directions and the follower interprets and actively dances them. However, there is no hierarchy to the roles and throughout the dance both partners continuously make decisions on how and where to go.
Click here to get more detailed explanations of the roles.
At SwingStep, we encourage everybody to see themselves as dancers rather than leaders or followers. This is why we strive to give everybody the opportunity to learn the dance from the leader and follower perspectives. This is known as "Everybody Leads and Everybody Follows" or "Switch dancing".
We generally leave it up to our teachers to decide how to communicate and manage roles within a dance class. We are indicating what you can expect inside the sign up form in the field "Select your Role":
Leader / Follower: If you are asked to select a role during sign up, during these classes you are generally going to learn to dance in the role you selected, though occasionally teachers may invite you to try out the other role too.
Single Person: If it is a partner class, you'll get the opportunity to learn the content from both perspectives. This will allow you to deepen your understanding of the concepts and ideas more deeply, dance with anyone in the class and never have to wait for the right amount of "opposite roles" to show up so that you can dance. Switching roles can either happen in a structured way, where the teachers invite you to change your dance role in regular intervals, or in an organic way, where the teachers leave it up to you and your dance partner at any given time to switch roles according to your own wishes and needs.
When you book a subscription with us, you'll have access to any classes you want as well as all the online classes. If you have primarily explored the dance from one perspective, you can use your subscription to join classes that suit you to explore the role you have less experience in.
Question: What if I feel too challenged doing both roles?
Answer: We encourage you to take care of your own needs at this moment. For example, make an agreement with your dancing partner to either get the help you need or revert to your stronger role.
Question: What if I only want to learn one role?
Answer: We encourage learning both roles, because it makes you a more flexible dancer and brings more dancing opportunities (and also fun). However, we will not force you to switch roles. Take care of your own preferences and needs.
Question: What if I want to only dance with my partner?
Answer: We strongly encourage you to rotate and explore the dance with everybody in the class. However, we will not force you to rotate or switch. Take care of your own preferences and needs.
Want to Join Al & Leon Styles?
Step 1: Select a payment option below and fill out the form
Step 2: (While logged in) Select this course again and sign up
City Pass
*All you can dance*
59€ / 30 days
Best deal
Start anytime!
Join any drop-in and take any course
Class video summaries
Included: Online Pass Program
Pause or cancel anytime
We'll send you an automatic payment reminder before each payment.
If you dance more than 3 times within 30 days, this subscription is the best option for you.
Here's where Al & Leon Styles takes place:
Location:
Ballhaus Prinzenallee, Prinzenallee 33, 13359 Berlin
Enter through the big gate, the entrance is in the backyard

Public Transportation:
U-Pankstraße (U8)
Osloer Str./Prinzenallee (M13)
Prinzenallee/Soldiner Straße (Bus M27)