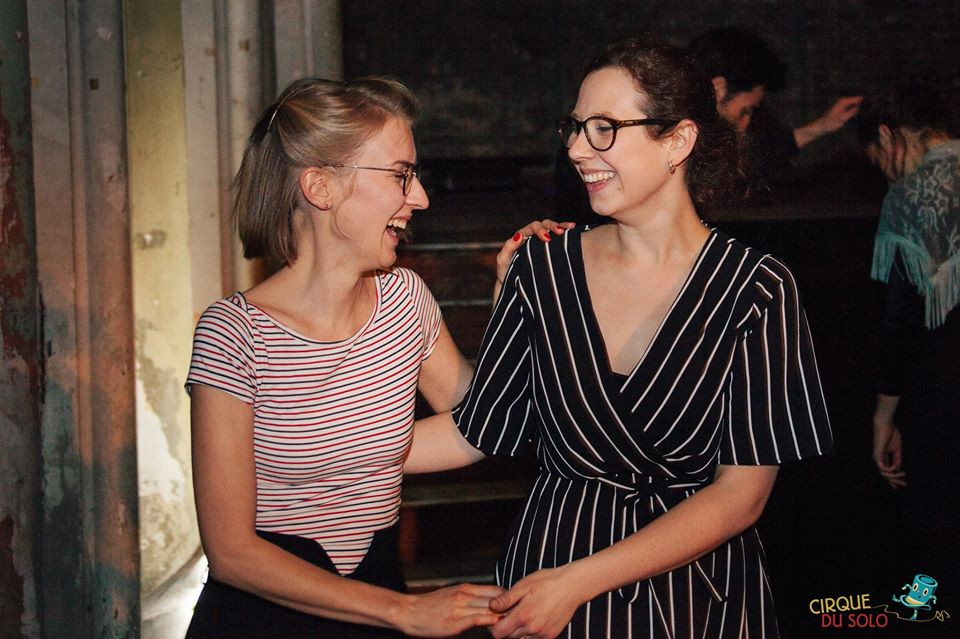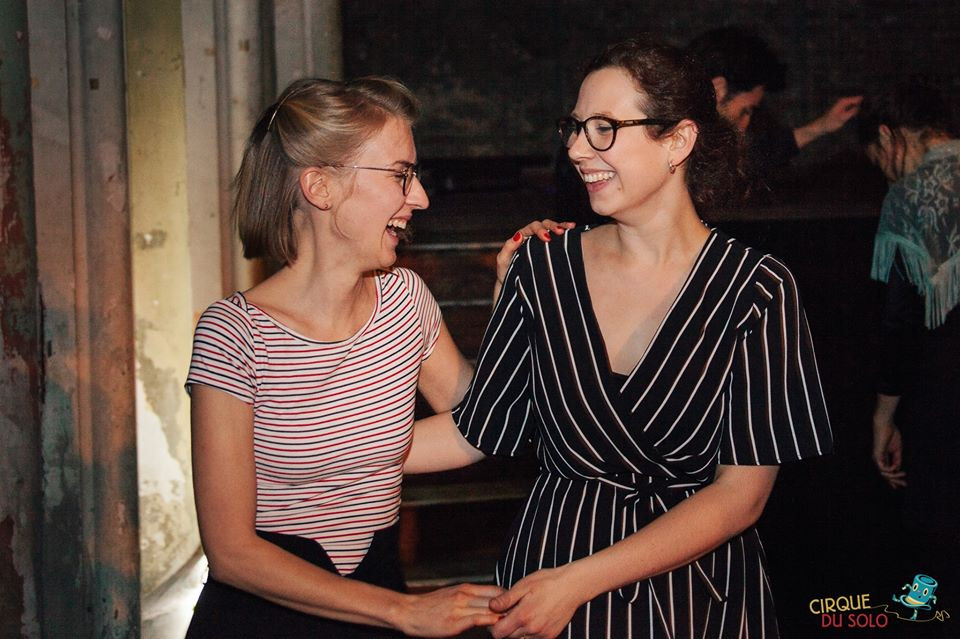 Beginner Lindy Hop Workshop
Lindy Hop is superfun, and quite easy with a bit of practice. Even I can do it (more or less :D) – Leo
This workshop is a great starting point to explore Lindy Hop. Dancing Lindy Hop just makes you happy, it gets you in contact with lots of great people and brightens your mood. It's the perfect way to let go and have fun!
Dive into a wonderful world full of dance and culture. Lindy Hop has deep roots in Black American culture and comes with a lot of space for improvisation and creativity. It's not about doing the exact same steps ever more perfectly, it's about being yourself: sometimes quiet, sometimes loud, sometimes small, sometimes big, sometimes silly, sometimes elegant.
You won't need a dance partner because when dancing and in class, we change partners often. This workshop will take that one step further: it's ELEF (Everybody-Leads-Everybody-Follows).
The workshop starts at 13:00 and we'll explore the dance together until 15:00. We'll have one break, in order to relax and mingle with each other.
What does ELEF mean?
At SwingStep, we encourage everybody to see themselves as dancers rather than "leaders" or "followers". ELEF gives everybody the opportunity to learn the dance from both leader and follower perspectives. This can help you decide which role you like best, and prepare you to be able to dance with anyone – so you'll never have to wait for a partner.
What will I learn in this workshop?
We will start with awesome swing music and movements that are as easy as walking. You'll get clear guidance and support from our teachers. You'll even be able to explore outside of the basic steps, play with ideas and create fun moments with your partner.
Location
Ballhaus Prinzenallee, Prinzenallee 33, 13359 Berlin
Enter through the big gate, the entrance is in the backyard

Public Transport:
U-Pankstraße (U8)
Osloer Str./Prinzenallee (M13)
Prinzenallee/Soldiner Straße (Bus M27)