A Day of
West-African Dance
with Jniifa
Dive into African dance in this one-day intensive workshop!
With Jenny ("Jniifa") you'll explore two traditional dances from West Africa, accompanied by live drumming by the Wawa Aba Ensemble for an immersive experience of movement and music. Through Jenny's "Culture Talk and Dance" concept, you'll also learn about the histories of these dances and how they connect to their cultures, to get a deeper understanding and context, to gain even more appreciation and inspiration.
Finish off the day by bringing your dance into the present with an Afrobeats class: connect to the grooves of African pop music, and find a whole new freedom in your movements.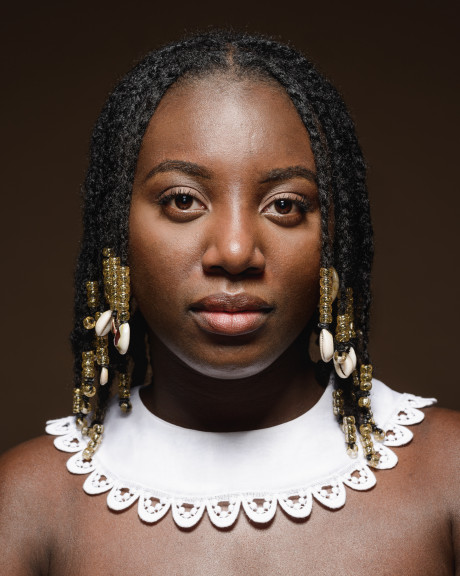 Here's where the workshop will take place:
SwingStation Kurfürsten-Anlage 58
69115 Heidelberg
The entrance is on the eastern side of the building (toward Stadtwerke), nicely reachable from the Kurfürsten-Anlage itself or from the Kirchstraße.
Public Transportation: many busses, streetcars, trains; stops "Hauptbahnhof" or "Stadtwerke".
Parking: street parking, best found in the Kirchstraße or Vangerowstraße. (Please do not park in the yard.)