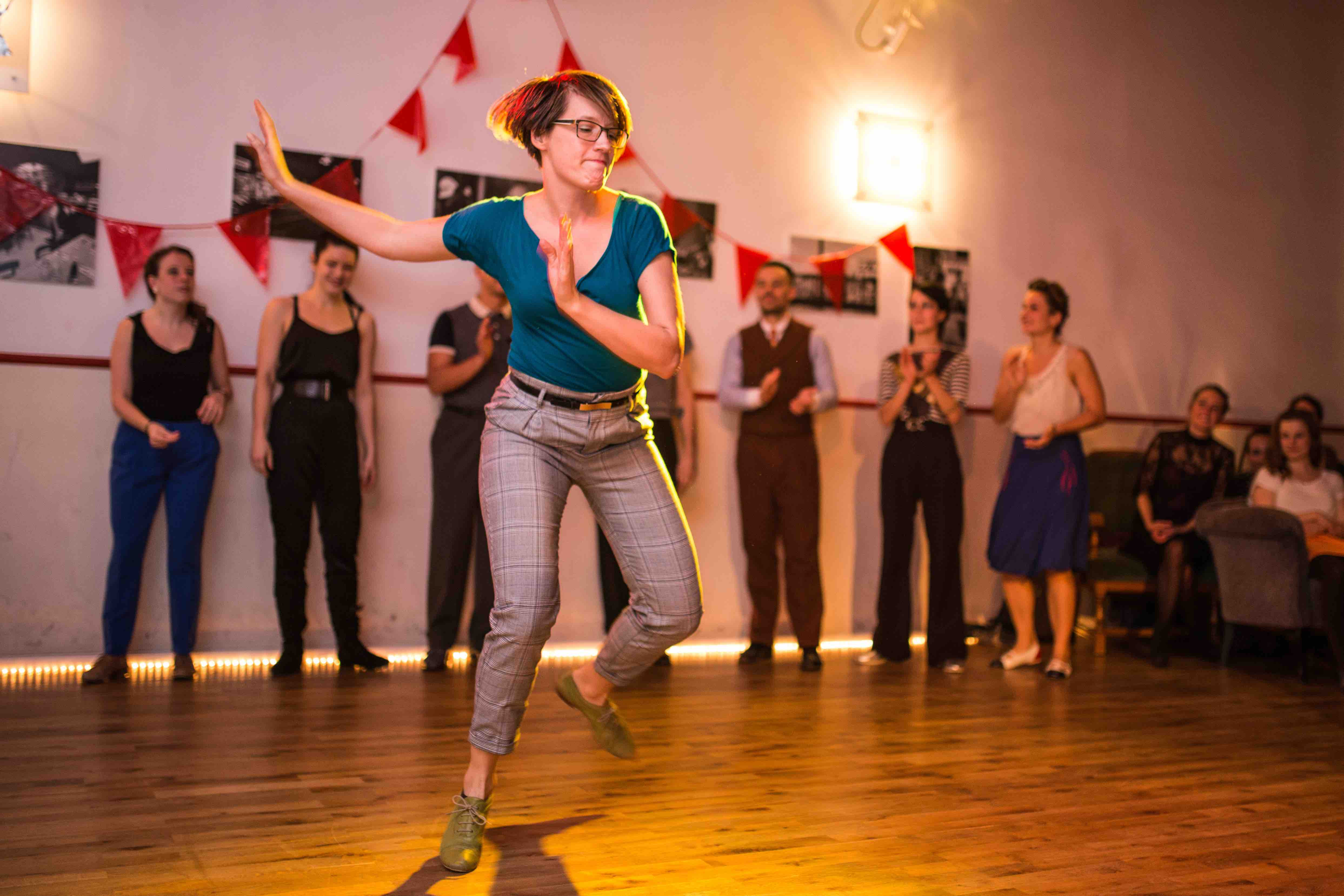 Lindy Hop your way!
Learn when you want, where you want, how you want, and what you want with swingstep.tv!
Is our online swing dance lesson platform for you?
You want to be in charge of your own schedule?

You can't make it to class in person?
You want to control the speed and repetition of your lessons?
You want a consistent perspective of the dance from beginner to advanced?
You want to prepare so you can feel comfortable in you next class?
You want to spend quality time on your own or alone with your partner?
Our online dance platform helps you fit dancing into your life – with all its benefits!
Wherever you are with your dancing – from absolute beginner with no dance experience all the way to expert and even teacher – with swingstep.tv you can progress with us and our community daily! We offer both on-demand content and live sessions.

On our dance platform you'll find: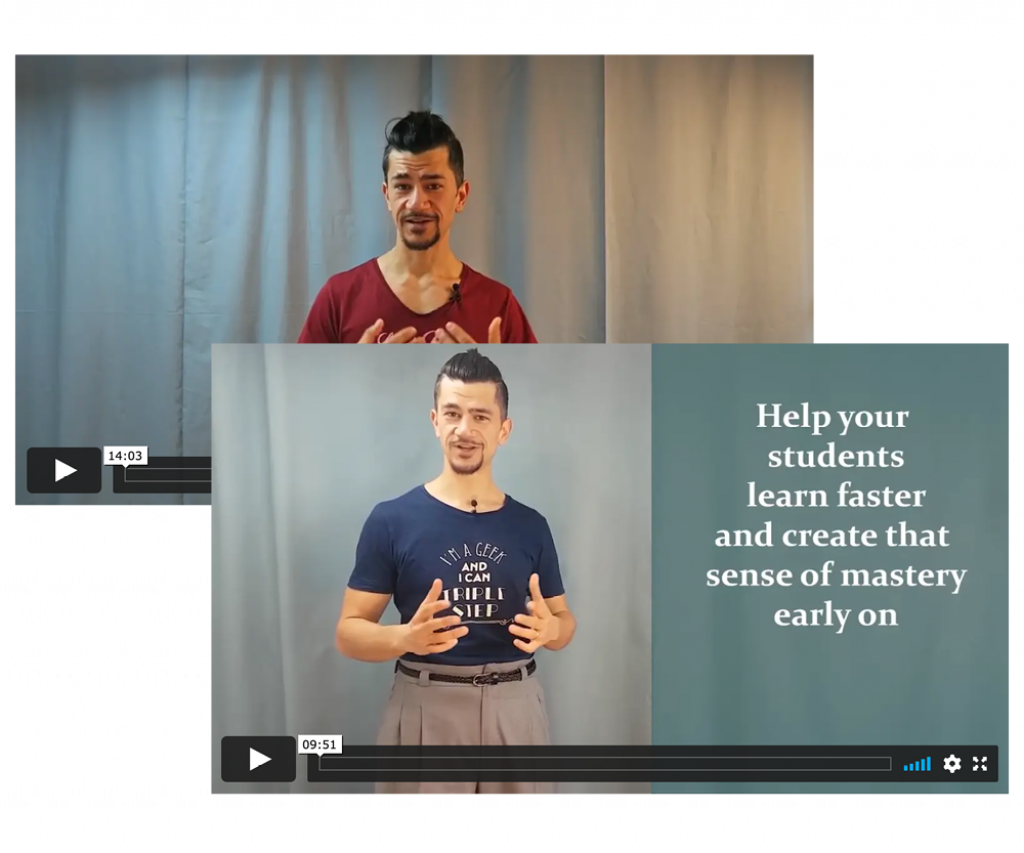 Free access to 20+ instruction videos!
Want to get a feel for how it is to learn with us?
The free content helps you decide if you want to invest in your dancing with us. You can explore material at all levels and on additional topics such as history, pedagogy, and even fitness for dancers.
The complete "Full Pass" package
With this offer you have access to all our videos – from the basics to advanced lindy hop and solo jazz. You can work alone or with a partner.
The pass contains the full 90+ hours of instructional videos covering all dance content and it includes the Social Pass with all its zoom activities.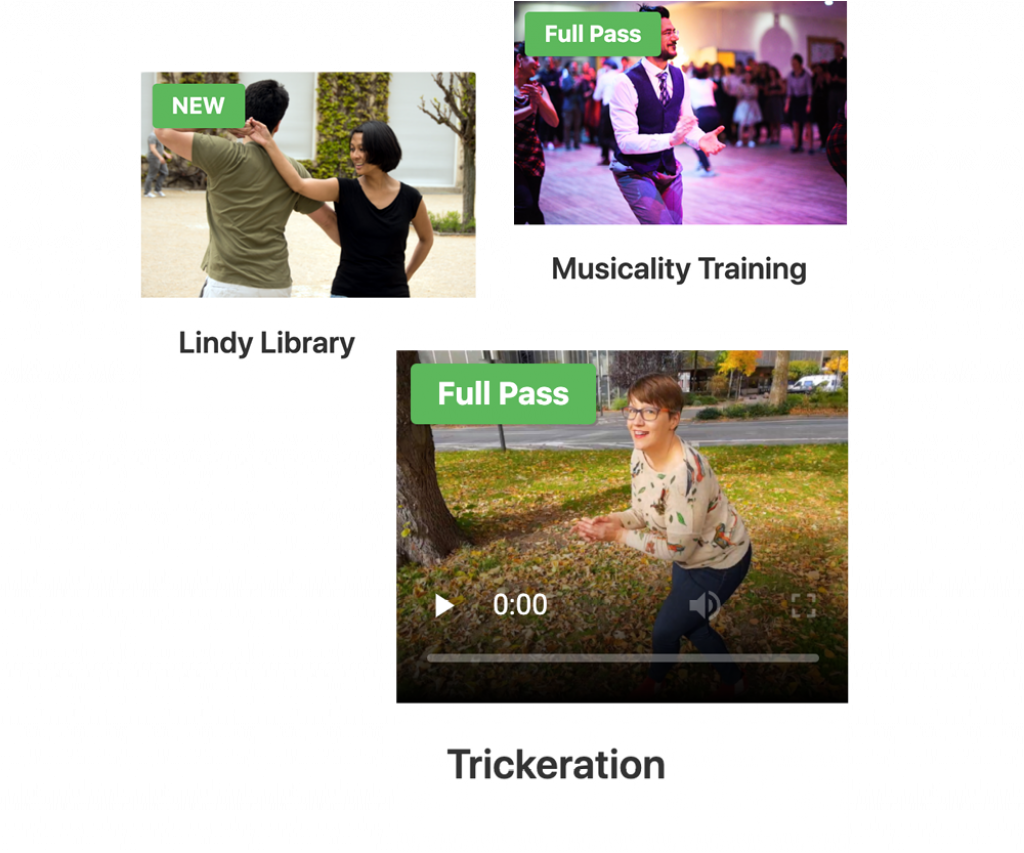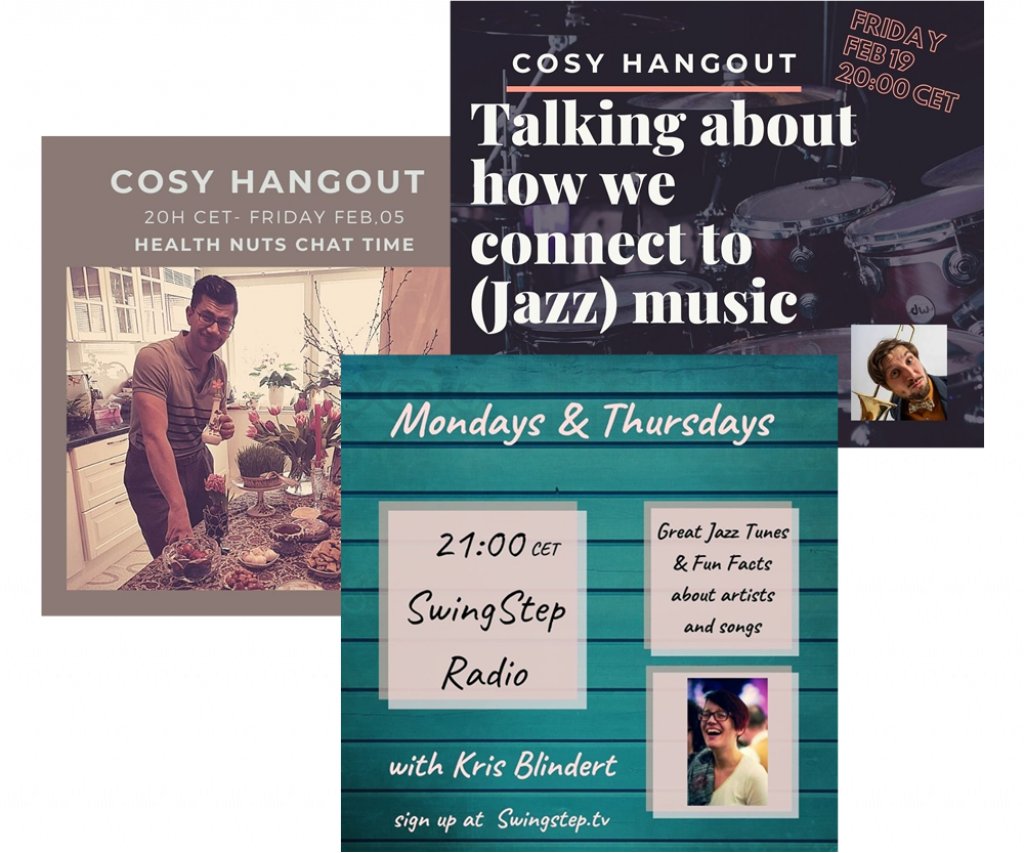 The cosy "Social Pass" – offer
Get access to almost daily live activities on zoom. Training is more fun together! Join the "Train Together" sessions: we warm up together and support each other, and a teacher is available for questions that you might have while you are training on our videos or your own material.
Guided practice sessions like the Jazz Roulette, Jazz Routine Practice and other fun social activities like SwingStep Radio and online socials are also included in this offer.
How other dancers describe their experience with swingstep.tv
"We really enjoyed the first Swing 6 video class at home. The format of having one long video for the whole session made it feel like being in a normal class with the additional benefit of always having the perfect perspective to the teachers. We liked it, that we didn't have to press play and pause so we could focus only on the instructions and on dancing."
Golnoosh and Samuel
"I knew it would be good, but it's even better. I loved my first online class with you and I'm looking forward to what is coming in the next videos. I particularly love the way the class is built up and presented. This program will definitely help me to work on my basics, so as soon as we can go out again, I will have even more joy in dancing."
Thomas
"I'm well impressed with the quality of the video and the sound as well as with your teaching! Felt almost as being in an actual course with you looking at me and having intense training, laughs and good music. Would not have thought that online-swing-classes work so well, thank you very much!"
Esther
You want to know more about us?