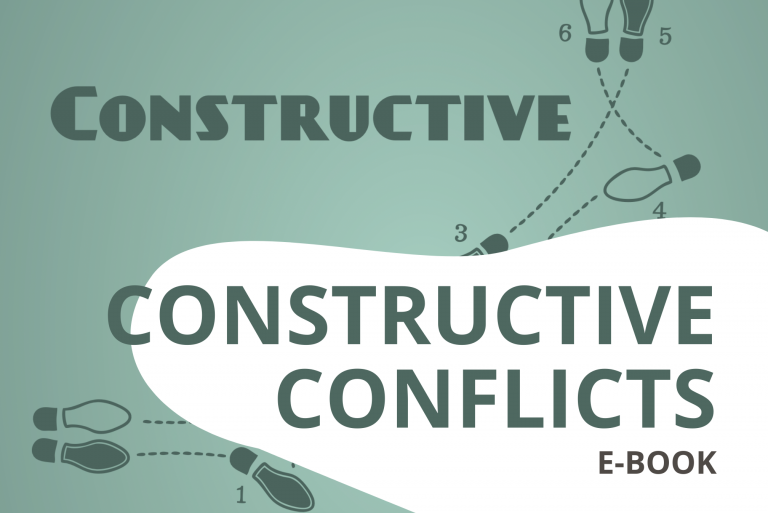 Constructive Conflicts
Have you ever found yourself deep in a fight with your dance partner over what was meant to be helpful feedback? Do you sometimes feel that critique seems to only go one way and you don't know how to address the situation?
Because we don't get the necessary training in how to handle conflicts constructively, many dance relationships get stuck or even break up before experiencing the great rewards of working together.
In this eBook you'll learn
How to:
address a difficult topic without ending up in a fightlead confrontations towards a constructive outcomeprevent conflicts by setting up structuresreduce stress and frustration when practicing togetherbuild trust and notice when trust is missinguse these skills to find a training partner
Bonus for teachers
How to:
get faster progress in classbuild trust with your students and partnerhandle difficult cases
This eBook is written specifically for dancers. The concepts of Constructive Conflicts are kept to the point and with concrete step by step instructions on how to implement them into your dance life. It draws on proven concepts and techniques for conflict resolution and applies them directly to the dance setting.
"I've had the luck to meet Ali at the exact moment my relationship with Lindy Hop would take a turn from being an occasional hired teacher, to become a scene builder, team leader and school developer.Ali's influence was, and still is, nothing but inspiring. The way he deals with people, but specially how he manages his own SwingStep team is a staple of impressive skills.As a team leader, I felt an amazing feeling of "being comprehended" while reading this book. It was like mind reading. A lot of the issues I was having inside of our teaching team, are here clearly presented in a solvable manner. Being a social animal is not easy. Building a real team, even harder. But this book gave me a lot of tools that I can conscious use to identify, address and solve, in a peaceful manner, past and future conflicts.One of the most useful readings so far… Only wish it had been around for longer."
David Afonso
...
Hi ,
If you want to take this and our other courses, please book an Online Pass here , Or a Teacher Training Program Pass here.
If you already have a pass and can't access it, there could be two possible reasons for this:
You're no longer logged in and just need to log back in to view the content.
The content you tried to access isn't available for the pass you subscribed with, and you need to get a different pass to gain access.
If you believe you should have access and something went wrong, please contact us so that we can take care of it asap.