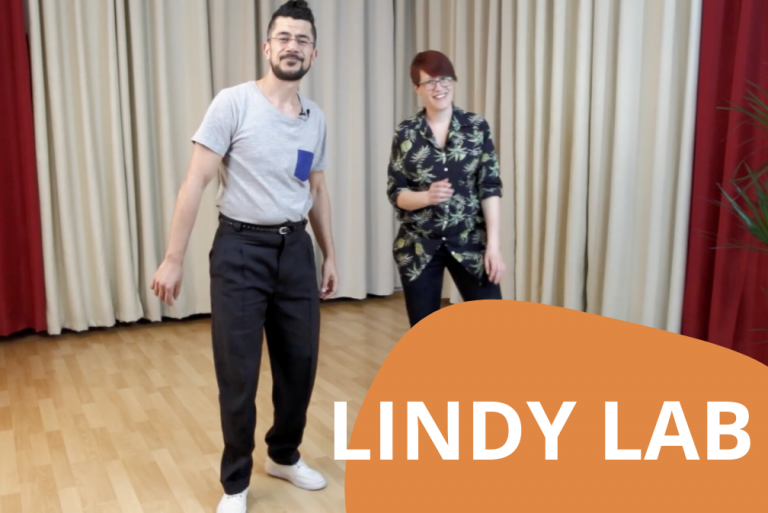 Lindy Lab
In this course, you'll learn some of our favourite social dancing lindy hop moves. It's intended to be a good challenge for both leaders and followers as the movements are pushing our limits in rhythm, balance and connection.
What will I learn in this course?
You'll learn difficult lindy hop moves, moves with accelerations and turns, and moves that play with various connection techniques.
What should I know before I join this course?
The course is intended for dancers who have at least 1-2 years of experience (for example if you regularly do SwingStep courses you're in Bachelor, Master, or Graduate.) You should be a comfortable social dancer before you attempt this course.
Whether you'll take this course alone or with a partner, we created a video to explain how you can get the best out of your online learning experience with us. You'll find it in the Lesson Content section, under the main video of the first class.
If you are not sure whether the course is right for you, don't hesitate to ask us 🙂
...
Hi ,
If you want to take this and our other courses, please book an Online Pass here , Or a Teacher Training Program Pass here.
If you already have a pass and can't access it, there could be two possible reasons for this:
You're no longer logged in and just need to log back in to view the content.
The content you tried to access isn't available for the pass you subscribed with, and you need to get a different pass to gain access.
If you believe you should have access and something went wrong, please contact us so that we can take care of it asap.