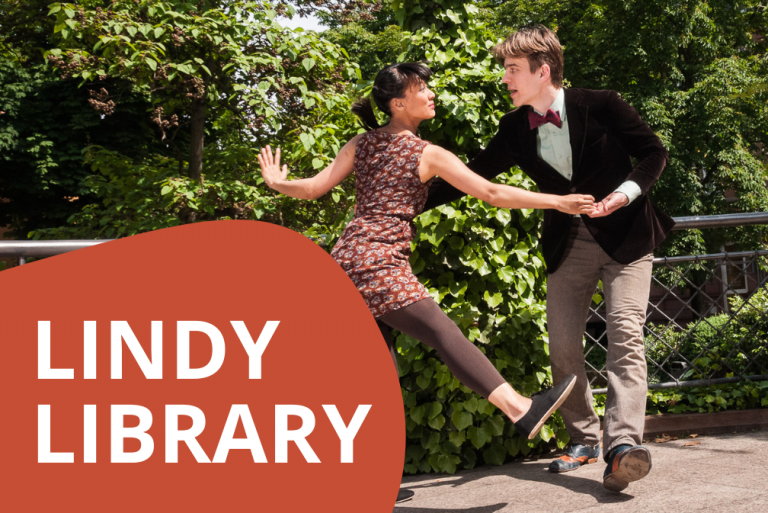 Lindy Library
Welcome to our Lindy Library!
On this page we've collected as many moves from our Swing 1-6 courses as we could (and added some bonus videos, too). Just like in a dictionary where you look up a meaning of a word, in this library you can have a quick look for a move, including the counts and what steps it consists of.
Videos are grouped by their content. In the description below the video player, you can see in which course and class this move appears, so if you're looking for more details you know where to go 🙂
An important note about lindy hop culture
This dance is not a fixed list of moves. You don't need to collect lots of moves to be a great dancer, and you don't need to see the library as a fixed list that can't be changed. Quite the opposite!
Great lindy hop can be done with only a few moves, and every dancer can create their own at any time.
So: we encourage you to use this library in a way that honors the origins and culture of lindy hop. Use it as a reference, to revisit moves you like or moves you want to practice; with no pressure that you must "complete" your list.
And, once you've looked at and practiced a move, it's important that you don't stop after learning the move. Try to explore what else you can do with it. How can you change it to make it your own? Learning a move from a video should just be the first step. The real work should start after that: make it your own, explore it further, create something new with it. We hope you take this philosophy to heart and experiment and explore with each move in the library.
By the way: we would LOVE to see what you create. Come and join us in the train together sessions to practice the moves, get creative with them and if you like, share what you've created with others at the end of the session.
Most importantly, have fun!
P.S. one more little note: you might know many of these moves by different names. In lindy hop, some moves have a very common classic name that nearly every lindy hopper agrees on, some moves have a few names, some moves are really common but have no name, and some moves are just things we made up. You're welcome ;P
...
Hi ,
If you want to take this and our other courses, please book an Online Pass here , Or a Teacher Training Program Pass here.
If you already have a pass and can't access it, there could be two possible reasons for this:
You're no longer logged in and just need to log back in to view the content.
The content you tried to access isn't available for the pass you subscribed with, and you need to get a different pass to gain access.
If you believe you should have access and something went wrong, please contact us so that we can take care of it asap.