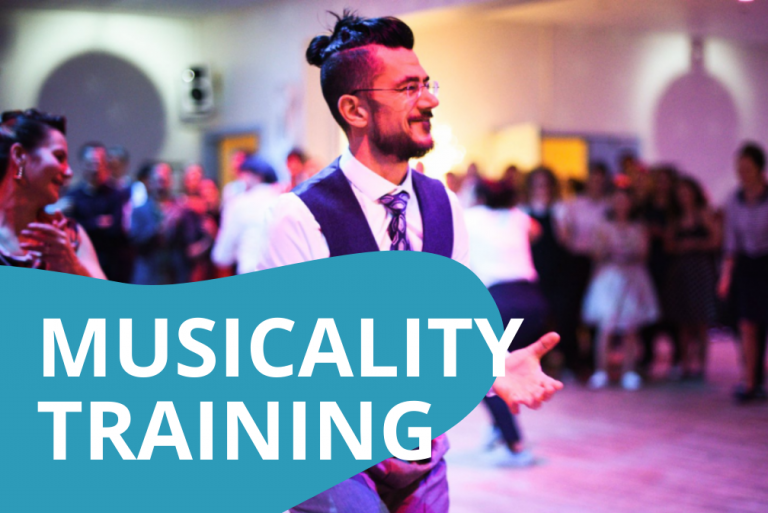 Musicality Training
Understanding the various layers of the music will help you hear a lot more in the music and therefore have an easier time knowing what is happening in the song while you are dancing. This will help you better know when to express what and with what feel.
What will I learn in this course?
In this course, we intend to go from basics all the way up to very complex concepts in musicality, but intended for intermediate and advanced dancers.
This course will improve your partner dancing immeasurably, but the training you can do completely alone, no partner needed.
What should I know before joining?
You should be comfortable with hearing the 1 in the music. You should have been social dancing to swing music for at least 1-2 years before taking this course.
If you are not sure whether the course is right for you, don't hesitate to ask us 🙂
...
Hi ,
If you want to take this and our other courses, please book an Online Pass here , Or a Teacher Training Program Pass here.
If you already have a pass and can't access it, there could be two possible reasons for this:
You're no longer logged in and just need to log back in to view the content.
The content you tried to access isn't available for the pass you subscribed with, and you need to get a different pass to gain access.
If you believe you should have access and something went wrong, please contact us so that we can take care of it asap.