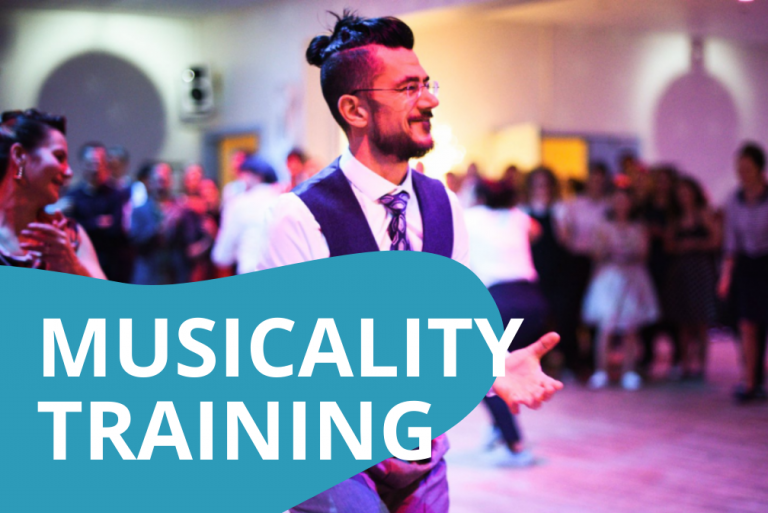 Musicality Training
In diesem Kurs geht es darum, die verschiedenen Schichten, aus denen sich die Musik aufbaut, besser herauszuhören. So fällt es dir leichter, dich in der Struktur eines Liedes zurechtzufinden und die richtigen Akzente zum richtigen Zeitpunkt zu setzen.
Was lerne ich in diesem Kurs?
Wir werden ausgehend von den Basics bis hinauf zu den komplexen Konzepten der Musikalität am Musikverständnis arbeiten. Der Kurs ist für die Level Intermediate und Advanced ausgelegt.
Dieser Kurs wird dein Tanzen mit Partner bereichern, aber du kannst alleine trainieren. Kein Partner nötig.
Was sollte ich bereits kennen, um teilzunehmen?
Du solltest sicher die 1 in der Musik finden und seit mindestens 1-2 Jahren auf Swingmusik tanzen.
Falls du dir nicht sicher bist, ob dieser Kurs das richtige für dich ist, frag uns einfach: [email protected]
...
Hi ,
it seems like you're currently unable to view the content you just tried to access.
There are three possible reasons for this:
You're no longer logged in and just need to log back in to view the content.
The content you tried to access isn't available for the pass you subscribed with, and you need to get a different pass to gain access.
You tried to access parts of the Teacher Training Program that aren't yet available for you. Lessons 4-5C will be unlocked 30 days after purchase and lessons 6-10 after 60 days.
If you believe you should have access and something went wrong, please contact us so that we can take care of it asap.