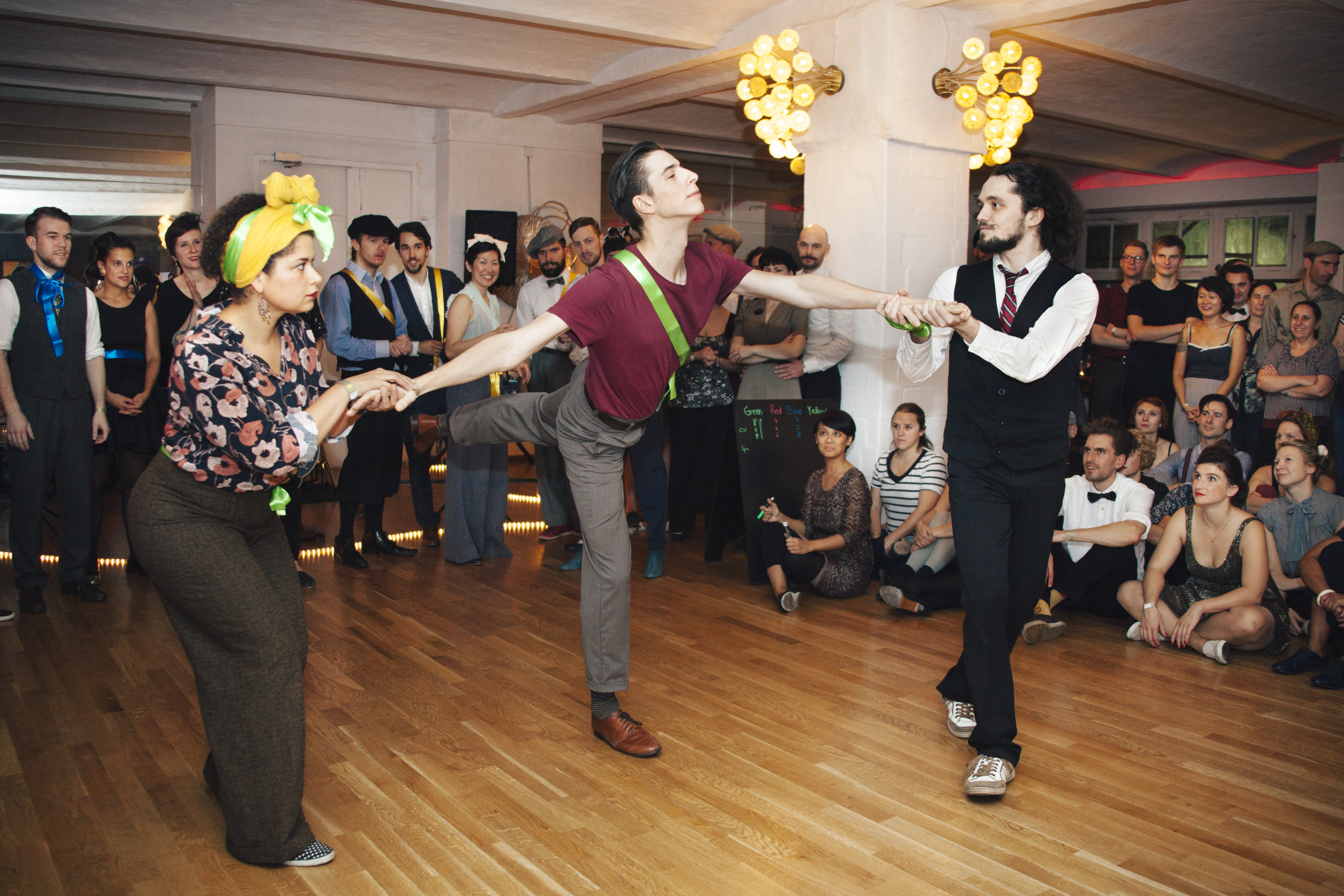 A Guide to Our Courses
Here's a little guide about the courses we offer most often. Are you wondering what course to take? Need a little help getting an overview of what you'll learn or figuring out how to plan your dance schedule? We've got you covered!
We want to keep this overview short, so we won't describe the courses in much detail; you can always click on a particular course to get lots more information about it.
See what's available in Berlin or Heidelberg right now.
Getting Started
The Lindy Hop Starter Kit, and the Beginner Drop-Ins, are the best places to get started. They start completely from the ground up, you don't need any experience at all to feel comfortable in these classes.
In Lindy Hop Fundamentals you'll go more deeply into foundational movements of Lindy Hop: from the swinging rhythm of the triple step to communicating with your partner and creating different dynamics in open and closed position. You'll also learn more ways to make space for your own self-expression in the dance, and get an introduction to musical phrasing.
It's possible to join the Lindy Hop Fundamentals course without prior experience, but you might find it a bit challenging; if you're not sure whether this makes sense for you, just ask us.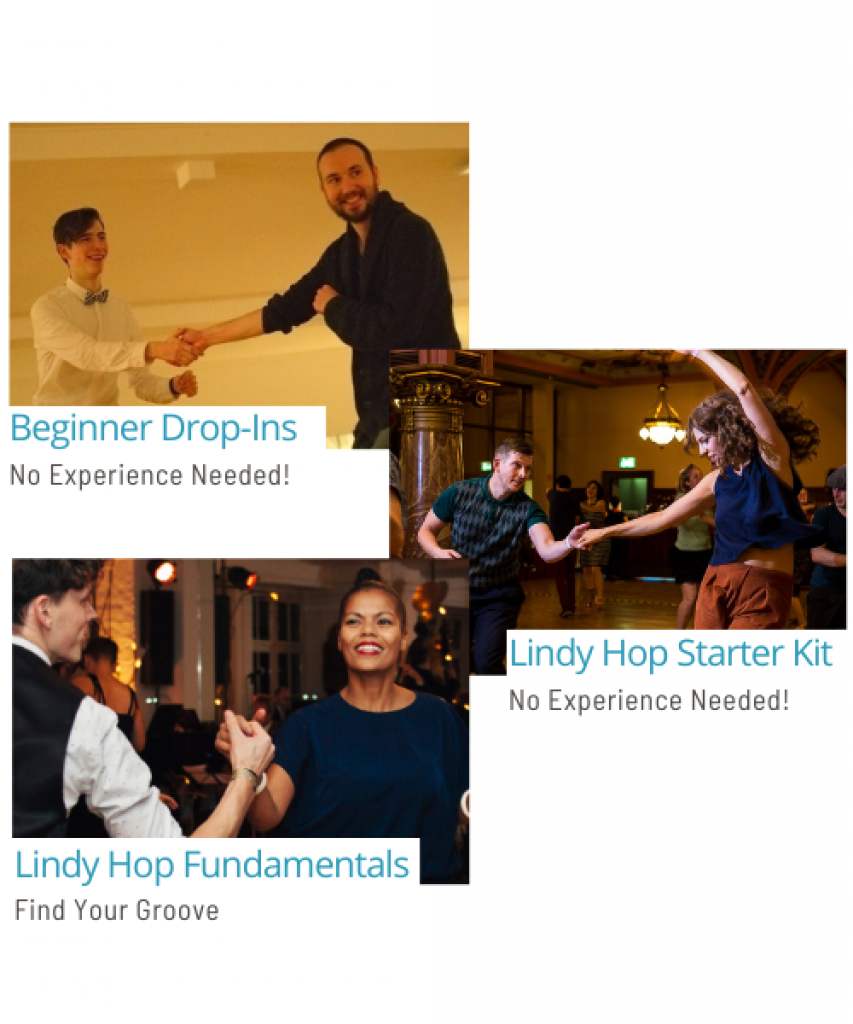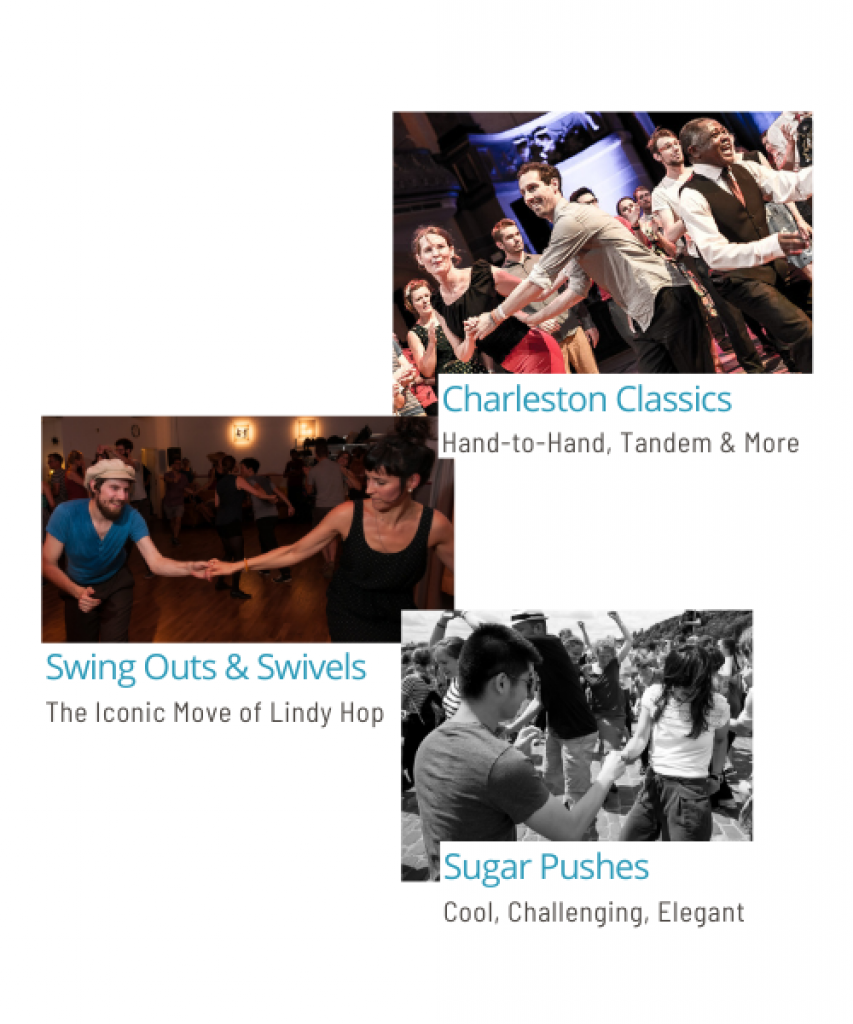 Building Repertoire and Skills
Tuck and Turns
Swing Outs & Swivels
Charleston Classics
Sugar Pushes
Charleston Swing Outs
These courses don't build up directly on each other. We do think the ones toward the end of the list are a lot more challenging, so you might want to go "top-down", but you can take them in whatever order makes sense for you. The only specific things to be aware of are that:
For the Sugar Pushes course you'll need to be ready for some challenging triple-step shapes.
In the Charleston Classics and Charleston Swing Outs courses you'll do a lot of kick-step based movements; if you haven't done these a bit before (e.g. in the Tucks and Turns course), it might be a pretty big challenge.
Enrichment
In addition to the above courses, we also strongly recommend you work on your Solo dancing – it's such a crucial part of Lindy Hop! You can do this regularly in our Solo Drop-Ins, or in other options we offer more occasionally – for instance Routines, or Solo Jazz ABC.
In addition, we like to augment our course selection with classes that we hope will enrich your experience. Things like Kick Up Your Moves, or Listen & Feel, or Switch!, or the Dance, Music, Culture course which we think is especially inspiring… Classes like these can help you become a well-rounded dancer and keep you excited about your learning.
One last thing: This is a Black American art form, and you'll get the richest and truest experience if you can take in the stories and cultural understanding directly from those who have lived the culture. That's why we want to encourage you to seek opportunities to also learn the dance directly from dance elders and other culture bearers.
Also, when we can, we'll invite culture bearers from relevant artforms (such as traditional African dance) to teach courses or workshops, so that everyone can benefit from their experience and knowledge.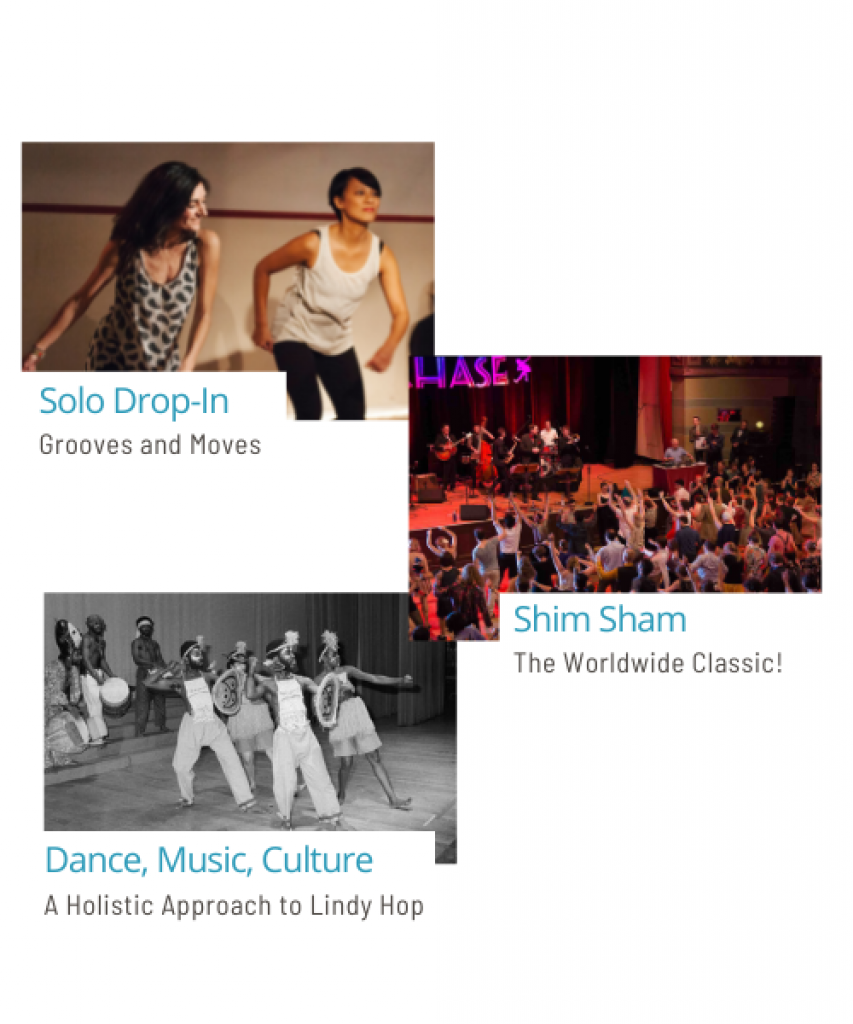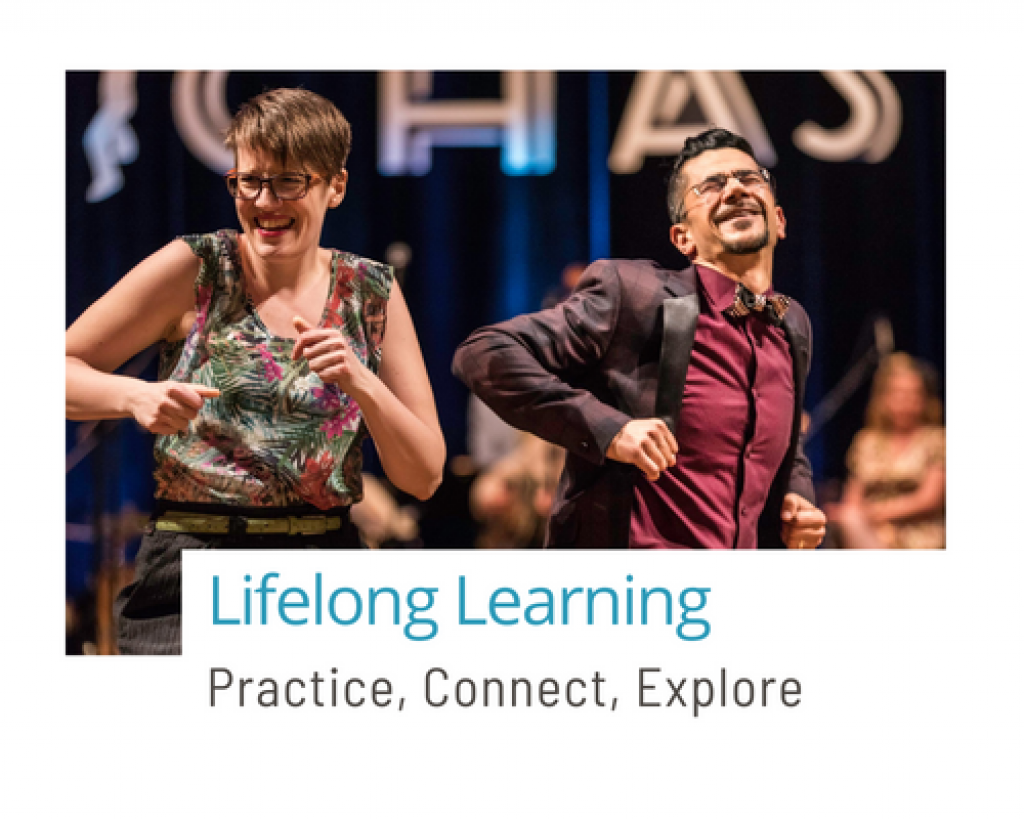 Lifelong Learning
This course is just what the name says! Once you've gained experience with Lindy Hop – your basic repertoire works for you, you're a comfortable social dancer, and you're looking for more, this is where you can continue your journey.
People who take classes with us regularly will typically join this course after they've completed all the other core courses (we've put them in the Building Repertoire and Skills section above). As always, you can read the full course description, and contact us if you're not sure about taking this course.
A Few Categories, to Help You Find What You're Looking For
As a dance school we decided to remove level terminologies wherever possible (for the curious: we explain our reasons at the end of this page). We do still offer a few categories, mainly to offer easy starting points for new people joining our community:
Why We Avoid Using Levels
Lindy Hop comes from a Black American culture that values self-expression. This is why we don't present our courses as a linear and hierarchical path to learning. Instead, we want to make space for you to learn and explore topics, to play with them and discover what works for you. Since most of us grew up in Europe, we can gain new perspectives and a much richer experience if we try to engage with learning in a way that's closer to the Black American culture that Lindy Hop is a part of.
We still do feel that for many moves and concepts, specific prerequisites are helpful or even necessary. In our course descriptions we include those prerequisites, so that you know what the course will be building upon – what skills you need to be ready for the challenges you'll be handling in class.