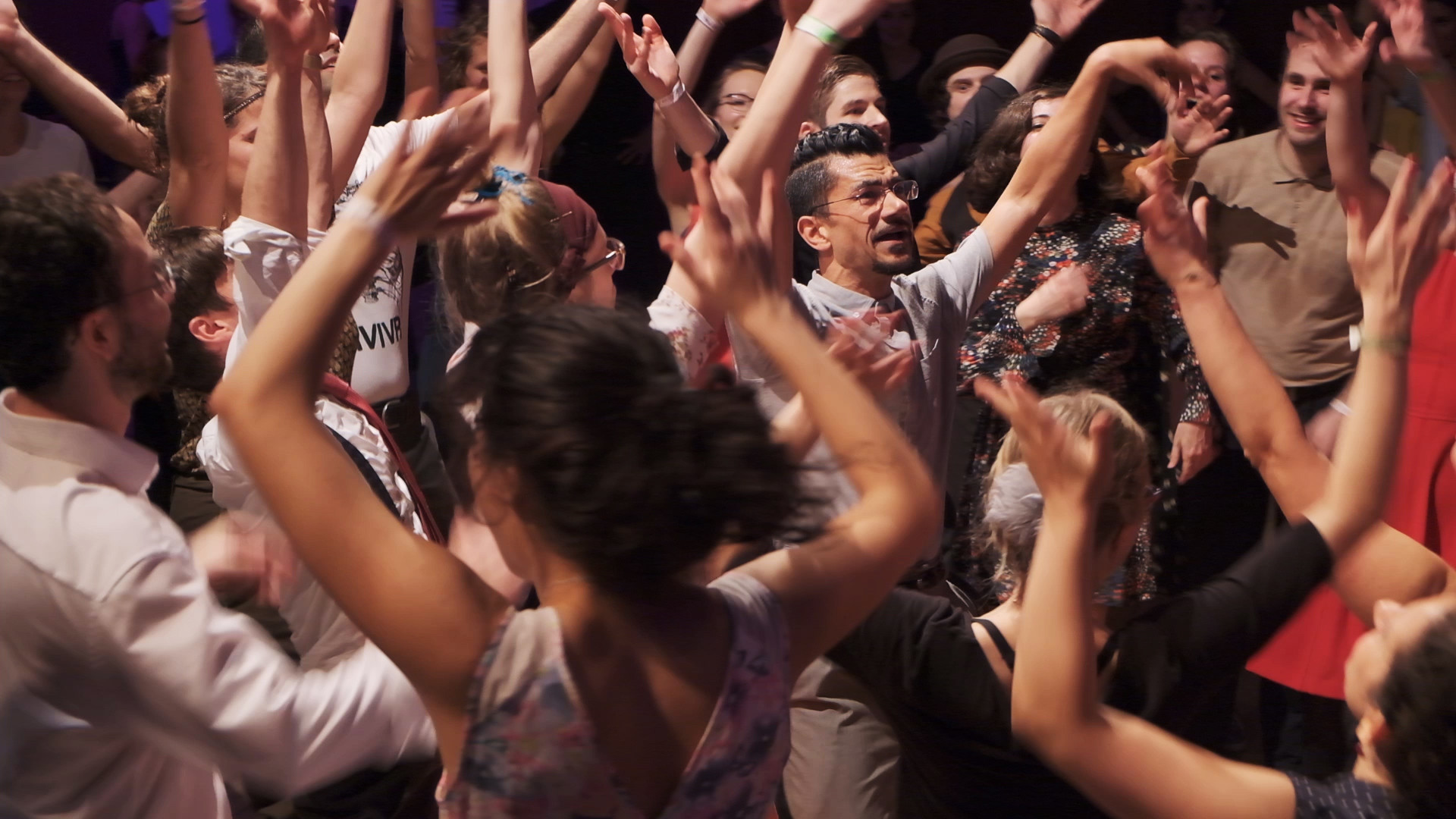 Purpose, Mission and Values
Energizing busy people through swing dance classes!
This is what our purpose statement means to us:
Energizing
We feel excited and proud that our classes help you recharge your batteries, build a social network and provide fun, fitness and cultural enrichment.
Busy People
We are excited to have EVERYBODY in our classes. Our classes resonate exceptionally well with people who have an intense work or study life. They often come to us to re-energize their mind and body so that they can get back to tackling their everyday challenges.
Swing Dance
An incredibly rich African American artform that brings joy, resilience and care for yourself and those around you.
Social
Because of its social nature, you can come to a class alone and within the first 30 minutes get a chance to dance with at least half the group. Learning something together with other people is an extremely bonding experience.
The swing community is also very open-minded and multicultural. If you're new in town, drop by – our classes are in German and English, you can meet a ton of new people who will happily give you tips about the city and offer help if you need to learn your way around.
Music
If you're like most of our students, you might not have grown up with swing music. But because of its percussive, energetic and rhythmic qualities stemming from African rhythms, it has an uplifting and happy effect that makes you want to move.
Fun
The most noticeable sound you hear in a class and during the social dances, besides the music, is people laughing. People laugh because they get excited about how they can express themselves. In this light-hearted environment, people even laugh when someone makes a mistake because it easily can turn into a new variation. People also laugh and high-five each other when they succeed with a new step or variation that they just learned.
SwingStep's Mission
Even a one-time experience with Swing dancing will bring you great joy. However, SwingStep's goal is to inspire you to turn this into a lifestyle!
We believe that if you repeat this experience on a weekly basis you'll experience a whole new level of life enjoyment. There are huge benefits when you spend your free time learning this dance, traveling to new countries to dance and immerse yourself in its culture.
What can be better than getting together with friends and get your body moving and hang out after a day of work or studying? Swing dancing brings a great balance to modern life where we spend a lot of time sitting at our computers.
You will become part of a great supportive and respectful community who share the joy of dancing together. The most important value we have as a global community is our ability to meet and social dance together, no matter whether you learned the dance in Germany, Sweden, the US or any other place in the world! We enjoy learning about and understanding different cultures and we encourage international diversity.
Lindy hop brings people together and empowers everybody equally in the dance. Both because we share the responsibility of communication and rhythmical movements equally between the two roles AND because it's popular and common to learn both roles.
SwingStep's Core Values
Have you ever felt such an excitement about an activity from the first moment on, that you find yourself telling all your friends to join you? That's the feeling you get when the core values of the experience match your own core values.
From the beginning, we knew about the importance of operating with a set of fundamental values that would not change because of "business needs" or "popular trends". We'd like to share our core values with you, to introduce ourselves and let you know what we stand for. We invite you to always hold us accountable to these values; if you notice inconsistencies, please do give us feedback so that we can keep improving.
Share to grow
Share to grow has been the number one core value of SwingStep from day one. Often people tell us that we are creating our own competition by sharing everything we've learned, but we simply love to see a lot of growth, both for ourselves and the people we share our knowledge with.
Here are a few ways you can experience Share to Grow from SwingStep:
swingstep.tv/groups/free is a part of our swingstep.tv website, where you have free access to 20+ instructional videos about dancing, teaching, fitness and more. If you enjoy those videos, you will love our classes offline and online. There won't be any surprises or confusion over who we are, what we care for AND what you'll pay for.
LindyHopMoves.com (in short LHM) is a platform where we organize Swing dance instruction videos that are freely available on the web. When searching for free instruction videos online, it's often hard to tell if what you find is of good quality or matches what you were looking for. We sorted through what's out there and have created a library of what we deem trustworthy content, teaching methods, and useful material. So you don't have to filter through the vast sea of videos, but can easily find the good ones.
Outside-of-class contact and help from your teachers: we provide lots of ways to improve your Lindy hop experience like summary videos of class material and practice times so you can improve your dancing, all the way to connecting with another swing community if you're moving away to a new city.
Mindfulness
Being mindful towards each other, the community we live in, the culture we represent and the world we live in are important values of SwingStep.
You see this reflected in our continuous efforts of making the community feel inviting and inclusive towards all people by entering difficult conversations to learn, support and contribute with our insights in a peaceful way. To do this well, we've spent a great amount of energy training ourselves in non-violent communication so that we can both provide others as well as ourselves a safer space to express thoughts and feelings and to acknowledge various perspectives openheartedly.
We would not be where we are today as a community and company without the insightful feedback, guidance, and even corrections of people we come in contact with. Both the kind and loving praise as well as constructive criticism are always welcome to us.
We are working hard to find our way through this world in a mindful and respectful way where we aim to provide a safer space for all, honor the roots of this African-American dance in order not to perpetuate cultural appropriation, and reduce the environmental impact we have on the world through our actions.