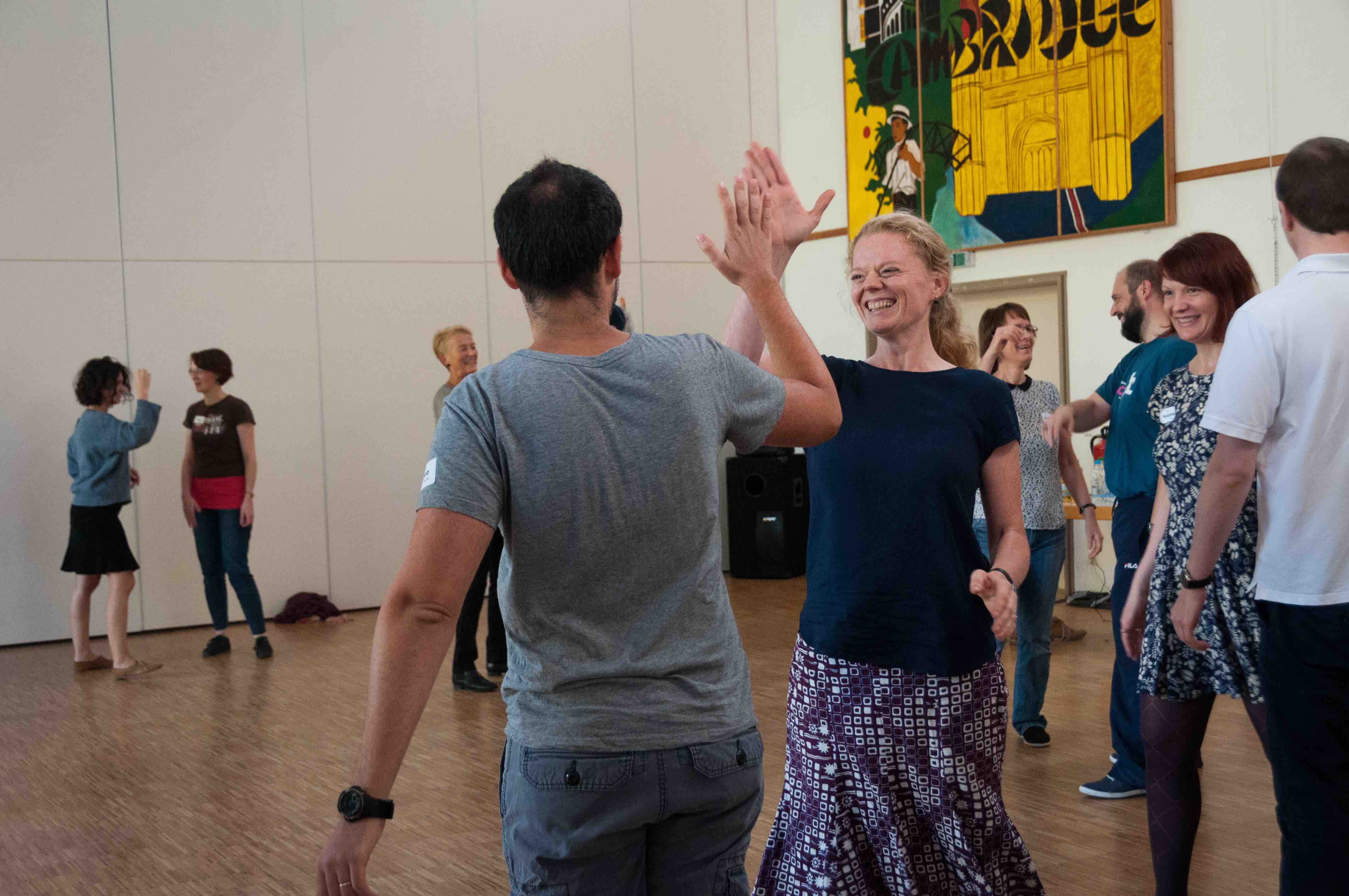 The right kind of challenge
True mastery of a topic comes from deep focus: our teachers have been actively developing their dancing, their understanding of swing and jazz culture, and their teaching skills for years, and bring all this experience to your classes.
Dancing is the perfect way to break a monotonous and perhaps even frustrating day. A way to switch away from energy-draining activities to something that charges your body and soul with joy.
It's fun! But it is about taking on the challenges of learning a new way to move, think and use your body.
"Just give me the fun moves, I don't care about the techniques!" we've heard people say. It can be hard to imagine how the additional "challenge" of really learning a new dance and its culture could be something beneficial after a long, maybe frustrating or even wasteful, day at the office. But with over a decade of experience teaching classes and seeing how our students transform after only an hour of class, we know that it is in fact the RIGHT form of challenge that's at the root of many of the positive effects of the dance.
Taking on this challenge allows you to gain mastery and control over your own body, combined with the feeling of being understood by a dance partner, and at the same time you have the freedom to express yourself to joyful music.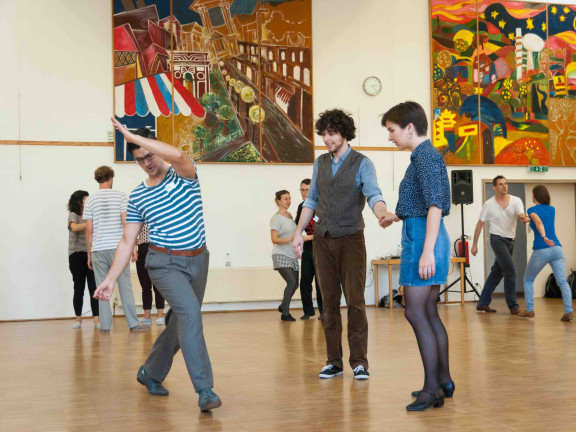 Do You Teach?
Check out our Teachers Training Program, to see how you can build a solid dance pedagogy from the ground up, with a community that supports you on your journey.
Here are the secrets to how we do it
Secret 1: driven by values, guided by culture
What makes up a dance is so much more than the steps we dance: it's everything that went into making each step what it is – its entire body of knowledge and the history and lives of people who formed it in the past and continue to do so today. It's a complex, abstract mesh of various art forms and ideas that influenced each other; real human beings and their political, financial and environmental situations, their struggles and joys, all went into forming the dance as we know it. And it will continue evolving and changing based on the same forces that all still exist today.
As teachers we feel a responsibility to pass this knowledge on to you as well, to make sure you have a chance to appreciate and participate in this culture too. We take care not to "water down" the dance, we resist the urge to oversimplify it – we want you to experience the full richness of this amazing art form that we love so much.
Of course, we ourselves are in a lifelong process of better understanding the full depth and meaning of this dance, it's history and culture. We're committed to that learning process, and we're committed to passing on our understanding to you.
Want to learn more about our core values? click here!
Interested in learning more about Lindy Hop? Check out our History and Culture page.
Secret 2: The right amount of challenge!
At each moment, we share one – and only one – new piece of information, then let you dance. If you are an absolute beginner, you'll start with walking and adding groove, then adding direction changes and increasingly more complicated forms of movement. To see what this looks like, have a look our online beginner lesson (for more free content, check out our Free Videos):
Secret 3: The right amount of play!
The right amount of play! In class, we ask students to express themselves, to play with fun elements like mirroring and intensity level. That's when the laughter starts. People start goofing around, dancing in slow-motion, doing high-fives and all sorts of fun stuff that we love to see on the Lindy Hop dance floor.
Pedagogy Videos
We've created two short videos where we explain our pedagogy in more detail. These videos are great if you find yourself teaching anything or if you are just curious about the thinking behind the experience we provide you.