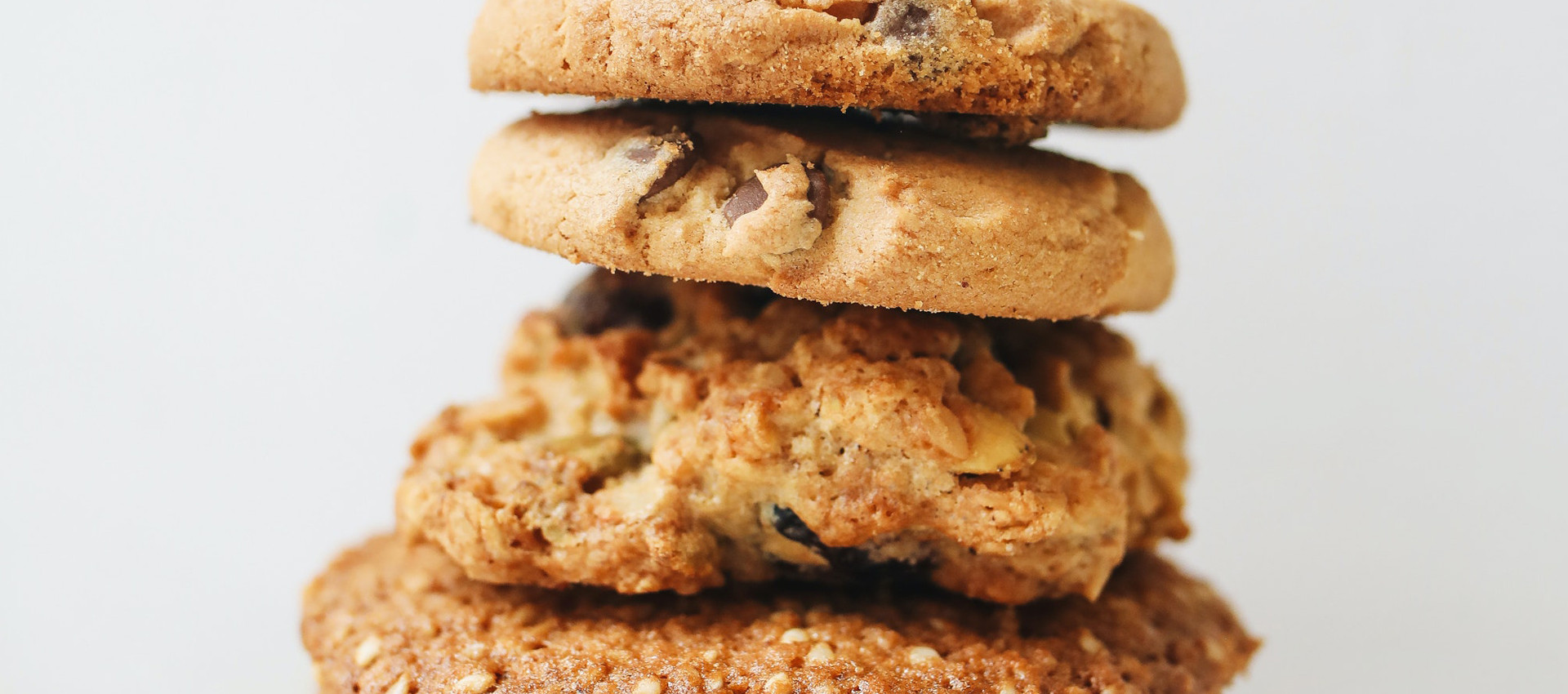 Like most websites today, our website uses cookies or similar technologies. Cookies are text files placed on your computer to collect standard internet log information and visitor behavior information.
Did you know that at any time you can clear all or some browser cookies? A small trick you can use is to press Ctrl + Shift + J (on Chrome) when you are on any website to open the "developer console". This tool allows you to see what information is associated with that web page. But also, if you click on "Application" (you might need to expand the view) you'll see the 3 types of Cookies that can be placed on your browser.
The 3 types of Cookies are
Session Cookie
Also called a transient cookie, a cookie that is erased when you close the Web browser. The session cookie is stored in temporary memory and is not retained after the browser is closed. Session cookies do not collect information from your computer. They typically store information in the form of a session identification that does not personally identify the user.
Persistent Cookie
Also called a permanent cookie, or a stored cookie. This is a cookie that is stored on your hard drive until it expires (persistent cookies are set with expiration dates) or until you delete the cookie. Persistent cookies are being used to collect identifying information about the user, such as web surfing behavior or user preferences for a specific website.
Local Storage
Technically not a cookie, but Local Storage is data stored in a so-called key-value pair (a set of two linked data items) on your computer and is persistent without expiry. Unlike cookies, the browser will not send the contents of the Local Storage with the HTTP request header.
So each time you open a website, depending on what plugins and Services that website has, you'll get any or all of the above 3 types of Cookies dropped on your browser.
You can actually block these through browser plugins. However, you would then also block "essential" cookies without which the website won't work properly. In these cases, please pause the browser plugin, refresh the website, use the website the way you want, e.g, purchasing our Services (our shopping cart need to be able to place a plugin in order to keep your purchase secure),and afterwards you can erase the plugins and re activate the cookie blocking browser plugin.
What information does a Cookie store?
You can divide data collection into 5 categories:
"Necessary" data for the site to function and for commercial activities like the shopping carts etc.
"Preference" data that remembers your personal preferences such as which language you prefer to see when visiting the website.
"Statistical" data that tells how you use the website and thus helps know what improvements can be made to your online experience.
"Marketing" data helps present the most relevant services or items for you when advertising services are used. These kinds of services help to get new customers in a more efficient way and can reduce marketing and subsequently product/service costs. So even the marketing data could be considered to be to your advantage.
"Unclassified" data sometimes also gets collected when using services like google analytics.
What information does a Cookie store?
First and Third-Party Cookies
When choosing a privacy setting in your browser, two terms you will see are "first-party cookies" and "third-party cookies". First-party cookies are those cookies that originate from (or are sent to) the website you're currently viewing. These types of cookies usually contain information about your preferences for that particular website.
Third-party cookies on the other hand are cookies that are placed on your browser by other web services through the use of browser plugins, embedded code such as iframes and/or other services that can intervene with the Hypertext Transfer Protocol to enhance the website experience.
When it comes to our website:
During your visit as an anonymous user to our website the following list of cookies and local storage key-value pairs may be placed on your computer or device. This list differs when you become a registered user that is authenticated on our website and you will first be required to agree to our Privacy Policy before registering and using our services.
We will never ask your browser to store Personally Identifiable Information (PII) or any information that is related to you.
The following first-party Cookies may be placed on your computer or device:
Third-party Cookies may be placed on your computer or device:
Local Storage Key-Value Pairs that may be placed on your computer or device:
Data Collection
Our site uses analytics services provided by Google Analytics and Vimeo. Website analytics refers to a set of tools used to collect and analyse anonymous usage information, enabling us to better understand how our website is used. This, in turn, enables us to improve your experience on our sites.
The data collection only happens once you have given us your consent. Until then, any information or statistical data is blocked at the browser. Once you have given consent, as an anonymous visitor, all data collected is anonymised thus no PII is made available to us or any third party.
Data Collected:
Web Analytics
YouTube/Vimeo Videos
Dancing is very visual. This is why all our websites are full of videos of wonderful dancing. To show you these videos we upload our videos to either YouTube (a Google company) or Vimeo (Vimeo Inc., 555 West 18th Street, New York, NY 10011, USA ("Vimeo")). We then integrate these videos in our website using iFrames. The iFrames are set in a way that a connection is only established when you click on the "play" button. Once the connection is established, the following actions will be tracked: Videos Played – Video Time – Video Skipping and Progress Monitoring
Please note that if you are logged in to YouTube or Vimeo account at the same time when you press play, YouTube resp. Vimeo may associate your surfing behavior with your user profile. You can block this by logging out of your account before visiting our websites. However, this is a third party service and we have no influence on how they process your data. If you want to understand more about how Youtube and Vimeo use that data, please visit their Privacy Policy pages: at Youtube or Vimeo.
The legal basis for this is Art. 6 para. 1 and f GDPR.
Google Tag Manager
We use Google Tag Manager on all our websites. This service allows us to manage and keep inventory. Google Tag Manager only implements tags into the website and does not on it's own collect any personal information. However, these tags implement the codes that are needed for Google Analytics.
Note that if you have deactivated cookies in your browser this also blocks Google Tag Manager. Click here for more info about Google Tag Manager
Google Analytics
We have Google Analytics installed on all our websites. This is a web analysis Service of Google Ireland Ltd. ("Google"). Google Dublin, Google Ireland Ltd, Gordon House, Barrow Street, Dublin 4, Ireland, Fax: +353 (1) 436 1001.
By placing a cookie on your browser, information is transmitted to Google servers in the USA and stored there.
To ensure your data privacy, we have installed a code "gat._anonymizeIp();" to ensure that your IP address is anonymized. This process is called "IP masking".
We have asked Google to use this information to compile reports about how users navigate our websites. This is very valuable information to us as we can use it to optimize your online experience with us. The legal basis for this is Art. 6 (1) f GDPR.
In the configuration of Google Analytics, we ensured that Google receives this data as a processor and is therefore not allowed to use it for its own purposes.
Google Analytics collects data from your web browser, such as browser type and browser language; your (masked) Internet Protocol ("IP") address; and the actions you take on our websites, such as the web pages viewed, links clicked and other events such as adding items to the cart.
In order for us to comply with Art 17. GDPR stating your right of erasure, we need to use a key-value pair to collate your actions. If you request your data to be deleted, we can then remove statistical data from Google Analytics.
For more information on how Google Analytics handels data, please visit their Privacy Policy.
Third-party services we use
Cloudflare
Our website connects to the internet via CloudFlares Services. CloudFlare Inc. 101 Townsend St, San Francisco, CA 94107 USA.
All data passed to or from this website passes through the worldwide network of CloudFlare. The data is buffered, accessed and logged. Note that CloudFlare also operates data centers outside the European Union. Cloudflare will also receive your computer's IP address, the IP address of the site you are browsing to, the timestamp, and a unique identifier. Cloudflare does not share this data with others and deletes this after 24 hours unless necessary for its security or legal obligations. For more information, see CloudFlare's Privacy Policy.
WordPress
Our websites are all developed on wordpress. When you purchase one of our Services or open a membership account with us, we store the information you use on our wordpress databases.
On www.swingstep.tv, our wordpress database stores your e-mail address, your user name and the date you signed up. Your password is collected on Auth0.
We will process the data provided during registration only based on your consent as per Art. 6 GDPR. At any point, you may revoke your consent to us storing your data in our data bases according to Art. 7 Para. 3 GDPR and object to future processing of your data according to Art. 21 GDPR. However, please note that this also means that you will no longer have access to that service. If you at any point wish to exercise your right to be forgotten, just e-mail us to [email protected] and we will erase your data from our database. Of course, you can also be selective and inform us if you want to only be removed from some of our databases.
Please note that your request will be applied to all future activity (or rather non-activity) of your data. Any data processed prior to receiving your request was legally processed in accordance with Art. 6 GDPR. We will continue to store the data collected during registration for as long as you remain registered on our website.
We keep backups of all our websites, content and databases, these backups are stored for a maximum of 1 month in which time any data deletion request made thereafter, will be removed from all parts of our system, and then removed after the 1 month cycle from our backups.
Auth0
We aim to both secure your login information as well as develop a one-login functionality across all our services using a system called Single Sign On (SSO) experience. We have chosen Auth0 as they provide a universal authentication & authorization platform for web, mobile and legacy applications.
Auth0 is our authentication and authorisation service which will store
your account profile data containing your e-mail address, profile name and anonymized IP address.
your password, browser details, last login date, last known IP address, account creation date for security purposes to detect fraudulent login or unauthorised login attempt(s).
records of your consent to all our sites. The data stored for consent are: date time, an anonymised IP address, which service the consent is for and the consent version. When we update our policies, you will be prompted to re-consent to our services.
Note that you can use your Google sign-in when creating your account. That does not give Auth0 access to any of your google account passwords.
Auth0 does not sell or rent the data we manage with it. For more information on the privacy practices of Auth0 please visit the Auth0 Privacy Policy.
SSL or TLS encryption
All our sites use SSL or TLS encryption for security reasons and for the protection of the transmission of confidential content, such as the inquiries you send to us as the site operator. You can recognize an encrypted connection in your browser's address line when it changes from "http://" to "https://" and the lock icon is displayed in your browser's address bar.
If SSL or TLS encryption is activated, the data you transfer to us cannot be read by anyone else.
LearnDash
For our video learning platform, we use the Services of LearnDash (www.learndash.com). This Service allows us to organize our lessons so that you can have the best learning experience. LearnDash collects certain information in relation to your usage of the site. For example, we have information about:
when you started a course
how far along you have come in the course
if you engaged with any quizzes within the learndash system
if you have been invited to and participate in any of the groups
Your personal shopping information is not stored within LearnDash's plugin. Also, all learndash content is saved on our own databases and not transferred to LearnDash.
Google Maps
On our website we use Google Maps to show where our events are taking place. Google Maps is a product from Google Inc. 1600 Amphitheatre Parkway, Mountain View, CA 94043, USA.
When you use Google Maps, some information about you and how you use the service will be transferred to their servers. This can include your IP address for example. By using our websites you confirm that you are in agreement with the recording, processing and use of your automatically collected data by Google, one of its representatives, or third-party suppliers.
The terms of use for Google Maps can be found under Terms of Service for Google Maps
Google Web Fonts
Some of our websites use web fonts provided by Google. When you open a page, your browser loads the required web fonts into your browser cache to display texts and fonts correctly.
For this purpose your browser has to establish a direct connection to Google servers. Google thus becomes aware that our web page was accessed via your IP address. The use of Google Web fonts is done in the interest of a uniform and attractive presentation of our website. This constitutes a justified interest pursuant to Art. 6 (1) f GDPR.
If your browser does not support web fonts, a standard font is used by your computer.
Click here for more about Google's Privacy Policy.
Google reCAPTCHA
Some of our webforms use Google reCAPTCHA. This service Is provided by Google Inc., 1600 Amphitheater Parkway, Mountain View, CA 94043, USA ("Google").
This service helps us know if our webforms are being used by a human or a robot trying to access our systems. The way reCAPTCHA works is that it takes a snapshot of your browser in that moment and analyses the following information
All cookies placed by Google over the last 6 months
How many mouse clicks you have made on that screen (or touches if on a touch device),
The CSS information for that page
The date
The language your browser is set to
Any plug-ins you have installed on the browser, and all Javascript objects
The data collected during the analysis will be forwarded to Google. The reCAPTCHA analyses take place completely in the background. You will only see the results once you click on the check-box. This data processing is based on Art. 6 (1) f GDPR. As the website operator we want to protect our site from abusive automated crawling and spam. Without a function like this our registration is flooded with false registrations that can prevent us from servicing your requests.
For more information about Google reCAPTCHA and Google's Privacy Policy, please visit the following links: https://www.google.com/intl/de/policies/privacy/ and https://www.google.com/recaptcha/intro/android.html
The following data might be collected during your visit:
| | | |
| --- | --- | --- |
| Data Collected | How We Collect That Data | How Long Is the Data Stored |
| Technical information including anonymized IP address, browser type, browser language support and operating system | Via Google Analytics | 14 months |
| Technical information including Http Headers, Pixel-specific Data, Form Field Names | Via Facebook Pixel | 6 Months |
| Actions and behaviour such as the number of plays and time spent watching Vimeo videos | Via Vimeo Analytics | Persistently |
Did You Know…
The name cookie derives from UNIX objects called magic cookies. These are tokens that are attached to a user or program and change depending on the areas entered by the user or program.