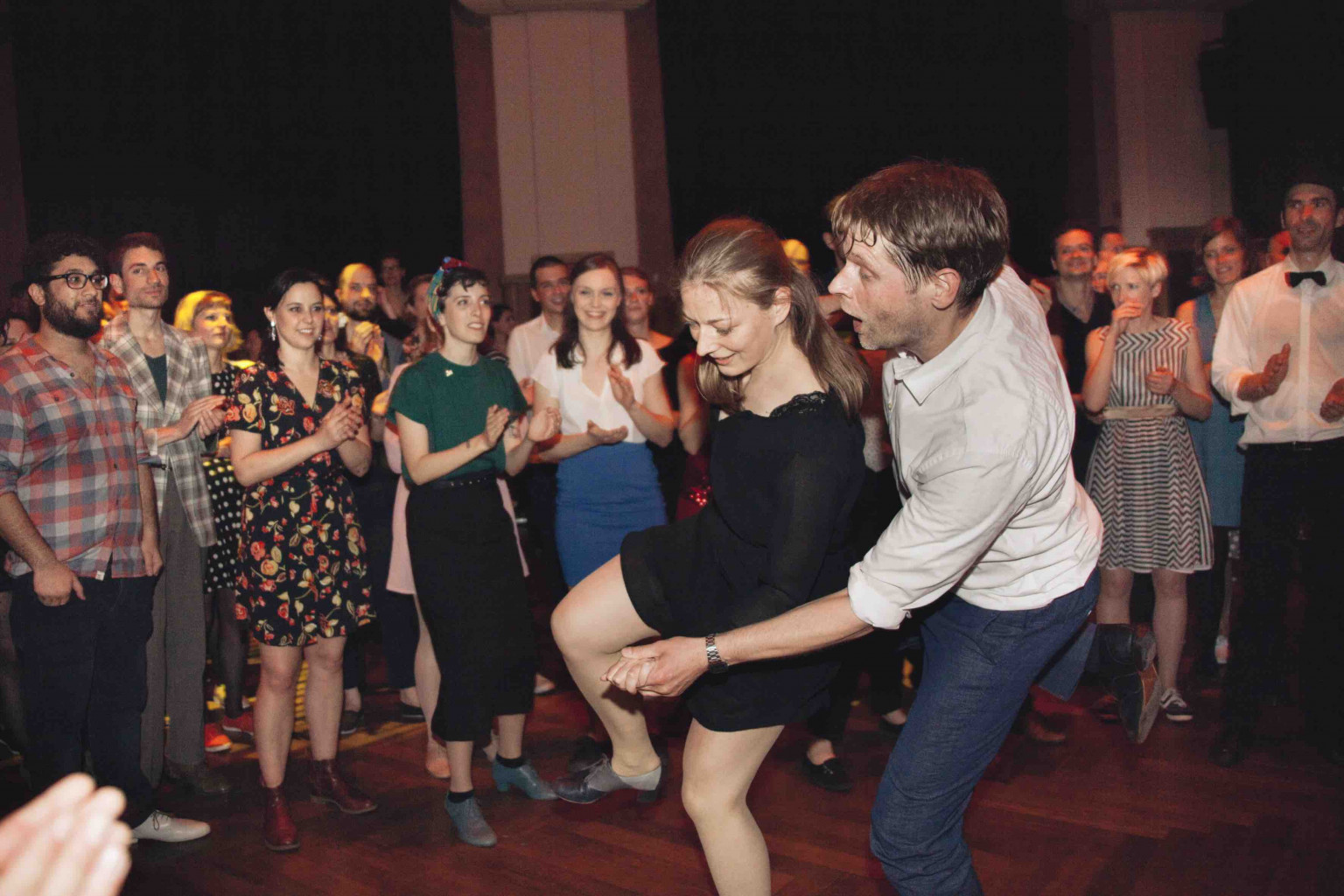 Charleston Classics
Hand-to-Hand, Tandem & More

Day & Time: Tuesday, 21:00 – 22:00
Dates: 04.04.2023 – 16.05.2023 (no classes on 11.04.)
If you've ever seen anybody dance partnered Charleston, these are the moves that stand out: Tandem, Airplane & Hand-to-Hand Charleston. It's fast, it's energetic, and gives you exciting new ways of connecting with your partner.
What will I learn in this course?
Here are the most important moves you'll learn in class:
hand-to-hand charleston: basic, turn, transitions
tandem charleston: basic, pushouts, chase into tandem
airplane charleston: basic, transition
Want to Join Charleston Classics?
Step 1: Select a payment option below and fill out the form
Step 2: (While logged in) Select this course again and sign up
6-Class Package for a couple
210€
Start anytime!
Join multiple drop-ins, or take a full course
Class video summaries
If you want to take classes with us, but you don't want to commit to a subscription yet, then this option is for you.
This package is intended for couples who want to sign up for classes together.
You can also purchase this package as a single person, to have even more tickets available for yourself 🙂
City Pass
*All you can dance*
69€ / 30 days
Best deal
Start anytime!
Join any drop-in and take any course
Class video summaries
Included: Online Pass Program
The first 7 days for free
Pause or cancel anytime
We'll send you an automatic payment reminder before each payment.
If you dance more than 3 times within 30 days, this subscription is the best option for you.
Here's where Charleston Classics takes place:
SwingStation Kurfürsten-Anlage 58
69115 Heidelberg
The entrance is on the eastern side of the building (toward Stadtwerke), nicely reachable from the Kurfürsten-Anlage itself or from the Kirchstraße.
Public Transportation: many busses, streetcars, trains; stops "Hauptbahnhof" or "Stadtwerke".
Parking: street parking, best-found in the Kirchstraße. (Please do not park in the yard.)