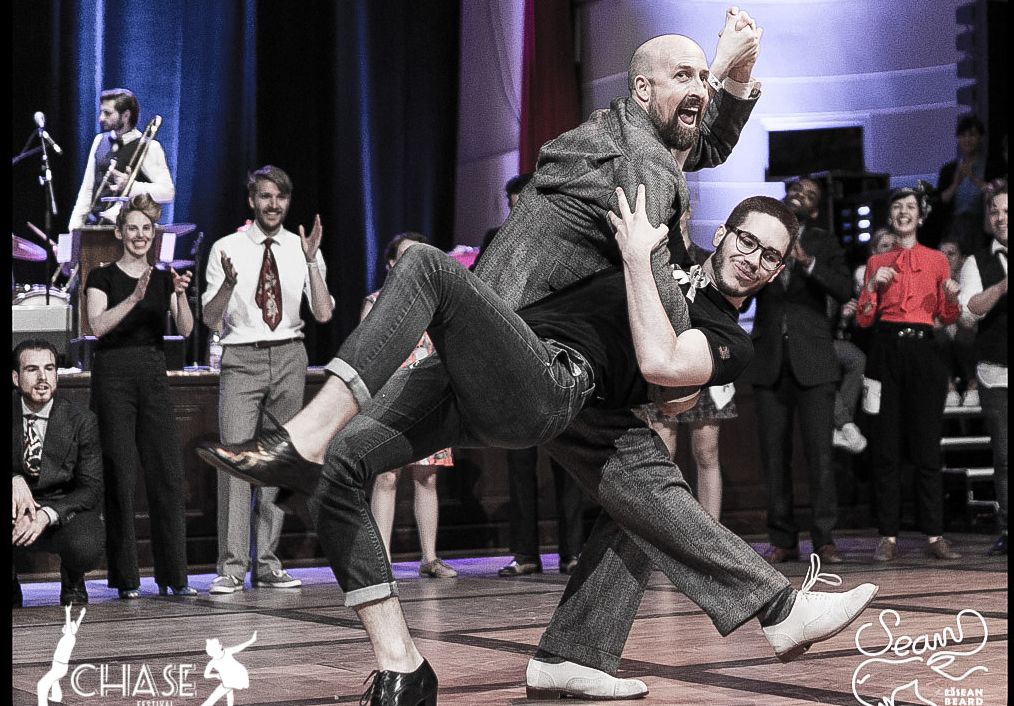 Dips, Tricks & Endings
Fun & Finesse

Day & Time: Wednesday, 19:00 – 20:00
Dates: 06.09.2023 – 13.09.2023
Wondering how to finish a song nicely? Looking to add some 'wow' factor to your dancing? This class will work on dips and tricks that you can do with any partner to make your dance more exciting.
What should I know before I join this course?
For this course, we recommend you have at least a few months' experience dancing Lindy Hop - for instance having done Lindy Hop Starter Kit, Lindy Hop Fundamentals and Tucks & Turns with us. The specific moves you've learned are not important, but you should feel comfortable with a basic Lindy Hop repertoire. If you're not sure if the course is right for you, please feel free to ask us!
Want to Join Dips, Tricks & Endings?
Step 1: Select a payment option below and fill out the form
Step 2: (While logged in) Select this course again and sign up
6-Class Package for a couple
210€
Start anytime!
Join multiple drop-ins, or take a full course
Class video summaries
If you want to take classes with us, but you don't want to commit to a subscription yet, then this option is for you.
This package is intended for couples who want to sign up for classes together.
You can also purchase this package as a single person, to have even more tickets available for yourself 🙂
City Pass
*All you can dance*
69€ / 30 days
Best deal
Start anytime!
Join any drop-in and take any course
Class video summaries
Included: Online Pass Program
The first 7 days for free
Pause or cancel anytime
We'll send you an automatic payment reminder before each payment.
If you dance more than 3 times within 30 days, this subscription is the best option for you.
Here's where Dips, Tricks & Endings takes place:
SwingStation Kurfürsten-Anlage 58
69115 Heidelberg
The entrance is on the eastern side of the building (toward Stadtwerke), nicely reachable from the Kurfürsten-Anlage itself or from the Kirchstraße.
Public Transportation: many busses, streetcars, trains; stops "Hauptbahnhof" or "Stadtwerke".
Parking: street parking, best-found in the Kirchstraße. (Please do not park in the yard.)