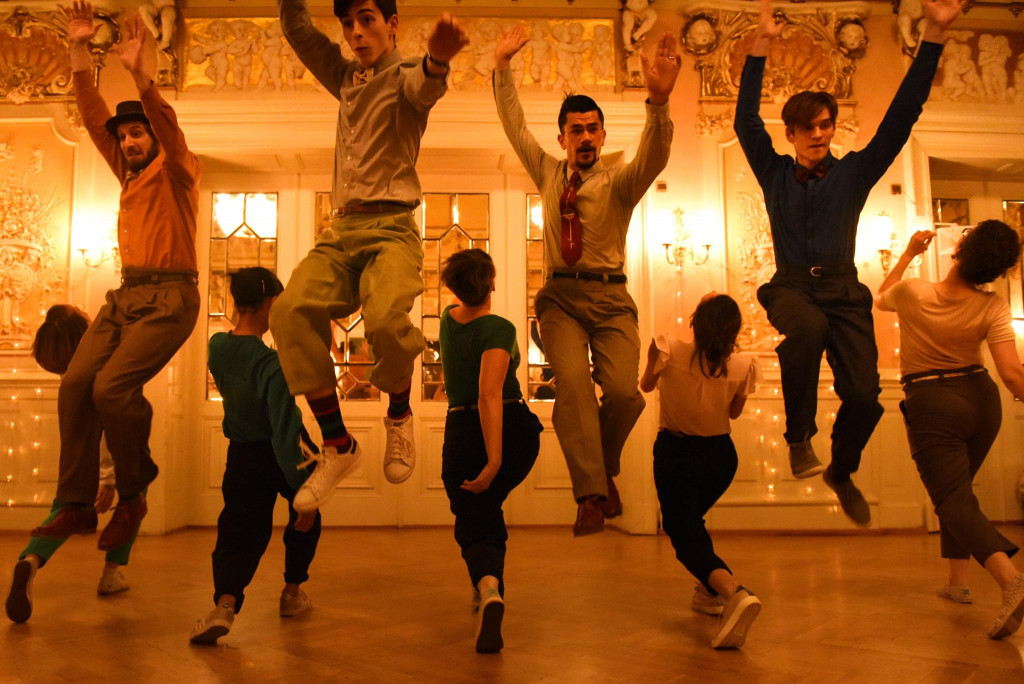 Let's Jump! Choreo
Free for everyone

Day & Time: Wednesday, 20:15 – 21:15
Dates: 05.07.2023 – 05.07.2023
Get in on the fun! Kris has choreographed a community choreography, for all of us Lindy Hoppers in and around Heidelberg to dance together. This solo routine is full of classic Charleston moves, and it's really simple so you can learn it quickly and hit the dance floor whenever the DJ plays "Let's Jump" 🙂
This course is open to all, no matter whether you have tons of experience dancing to jazz music, or it's your first time. Everyone is welcome!
FREE OF CHARGE: you don't need a subscription or ticket to join this class. Everyone's welcome!
This course is free
Sign up now to reserve your spot:
Sign Up for Let's Jump! Choreo in Heidelberg here
Registration closed on Friday, 07 July 2023, 00:00
Here's where Let's Jump! Choreo takes place:
SwingStation Kurfürsten-Anlage 58
69115 Heidelberg
The entrance is on the eastern side of the building (toward Stadtwerke), nicely reachable from the Kurfürsten-Anlage itself or from the Kirchstraße.
Public Transportation: many busses, streetcars, trains; stops "Hauptbahnhof" or "Stadtwerke".
Parking: street parking, best-found in the Kirchstraße. (Please do not park in the yard.)