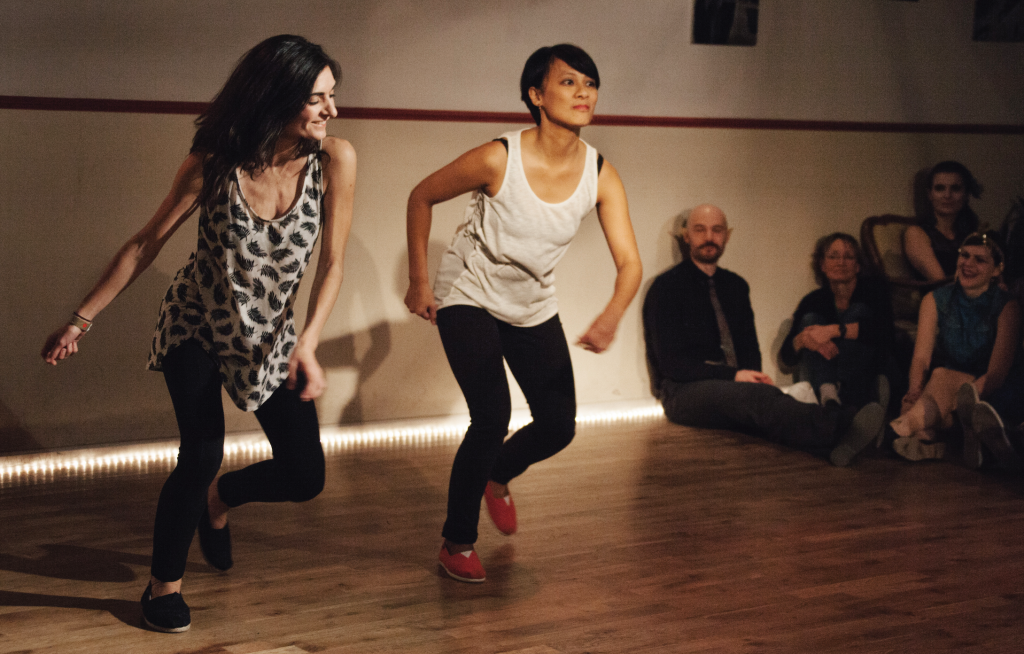 Mama's Stew
Energetic Charleston Routine

Day & Time: Tuesday, 19:45 – 20:45
Dates: 19.12.2023 – 19.12.2023
Mama's Stew is a high-energy solo routine full of classic Charleston and Jazz repertoire. Used by Mama Lou Parks and her Parkets performance groups, this routine is part of the living history of Lindy Hop culture. Plus, it's so so fun to dance!
What should I know before I join this drop-in?
In order to feel comfortable with the whole routine, you should have a little experience with Jazz and Charleston steps. It's also possible to do it as a beginner, if you're ready for a challenge. No matter what you've done before: get ready to smile and sweat!
Want to Join Mama's Stew?
Step 1: Select a payment option below and fill out the form
Step 2: (While logged in) Select this course again and sign up
City Pass
*All you can dance*
59€ / 30 days
Best deal
Start anytime!
Join any drop-in and take any course
Class video summaries
Included: Online Pass Program
The first 7 days for free
Pause or cancel anytime
We'll send you an automatic payment reminder before each payment.
If you dance more than 3 times within 30 days, this subscription is the best option for you.
Here's where Mama's Stew takes place:
SwingStation Kurfürsten-Anlage 58
69115 Heidelberg
The entrance is on the eastern side of the building, reachable from the Kurfürsten-Anlage itself or from the Kirchstraße. Our studio is on the ground floor, at the end of the hall.
Public Transportation: many busses, streetcars, trains; stops "Hauptbahnhof" or "Stadtwerke".
Parking: please do not park in the yard, the parking spaces don't belong to us and you might get a ticket. It's hard to find parking spots in our area, so you should plan in some extra time. You can try to find street parking in the Kirchstraße or Vangerowstraße, or you might need to go to a nearby Parkhaus (e.g. P1 in the Poststraße) and walk from there.