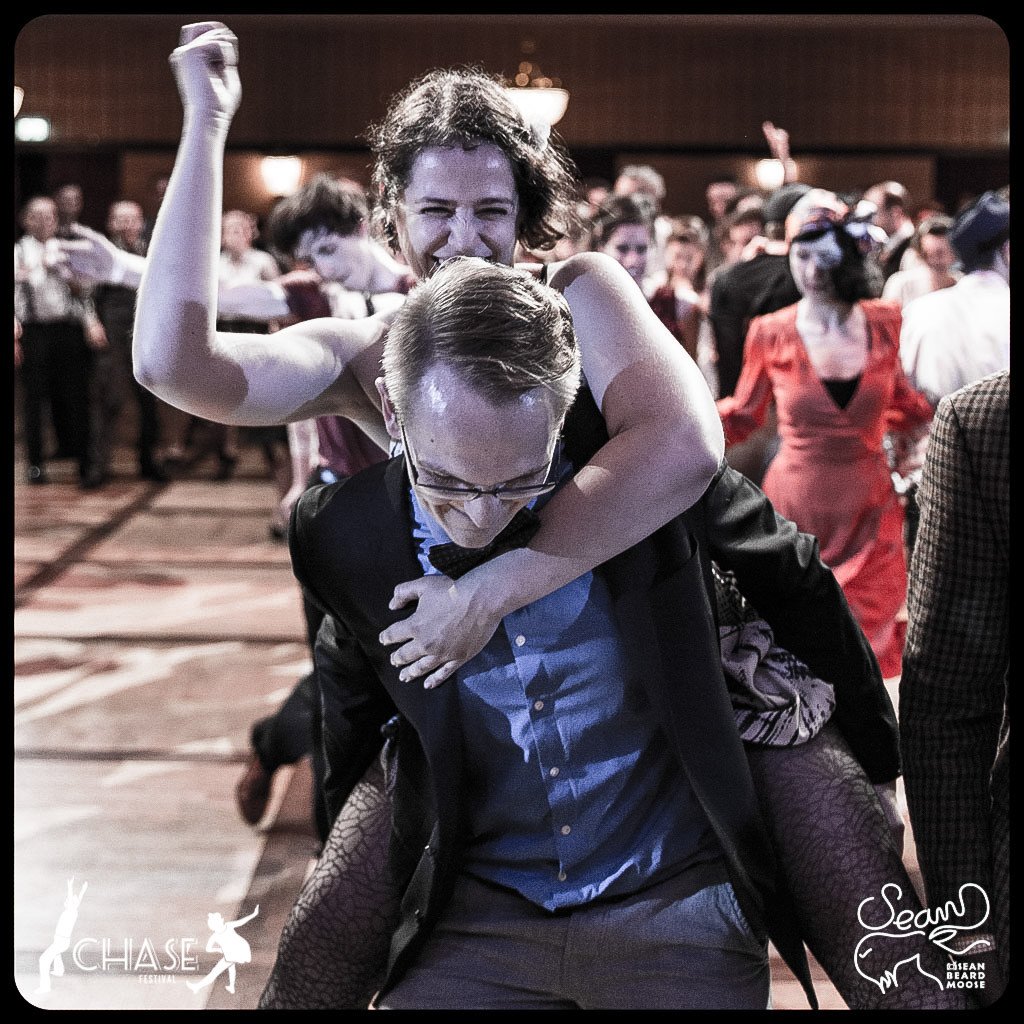 Refresh Your Swing
Get Confident with Your Basics

Day & Time: Tuesday, 20:15 – 21:15
Dates: 05.09.2023 – 05.09.2023
You haven't danced for a while and now you feel like you've forgotten everything? We'll get you ready for the dance floor again!
Also, if you want to join one of the fixed courses from September 18th but aren't sure what's right for you, you can just drop by and and ask the teachers for a recommendation.
What should I know before joining this course?
These are the moves you should have done before, so that you have something to "refresh":
Some basics in closed
Open position basics. For instance underarm turn, sendout, take-in.
Tuck Turn
Swing Out
Don't worry if it's been a long time since you did them though - we'll help bring you up to speed no matter how long it's been 😉
Want to Join Refresh Your Swing?
Step 1: Select a payment option below and fill out the form
Step 2: (While logged in) Select this course again and sign up
6-Class Package for a couple
210€
Start anytime!
Join multiple drop-ins, or take a full course
Class video summaries
If you want to take classes with us, but you don't want to commit to a subscription yet, then this option is for you.
This package is intended for couples who want to sign up for classes together.
You can also purchase this package as a single person, to have even more tickets available for yourself 🙂
City Pass
*All you can dance*
69€ / 30 days
Best deal
Start anytime!
Join any drop-in and take any course
Class video summaries
Included: Online Pass Program
The first 7 days for free
Pause or cancel anytime
We'll send you an automatic payment reminder before each payment.
If you dance more than 3 times within 30 days, this subscription is the best option for you.
Here's where Refresh Your Swing takes place:
SwingStation Kurfürsten-Anlage 58
69115 Heidelberg
The entrance is on the eastern side of the building (toward Stadtwerke), nicely reachable from the Kurfürsten-Anlage itself or from the Kirchstraße.
Public Transportation: many busses, streetcars, trains; stops "Hauptbahnhof" or "Stadtwerke".
Parking: street parking, best-found in the Kirchstraße. (Please do not park in the yard.)