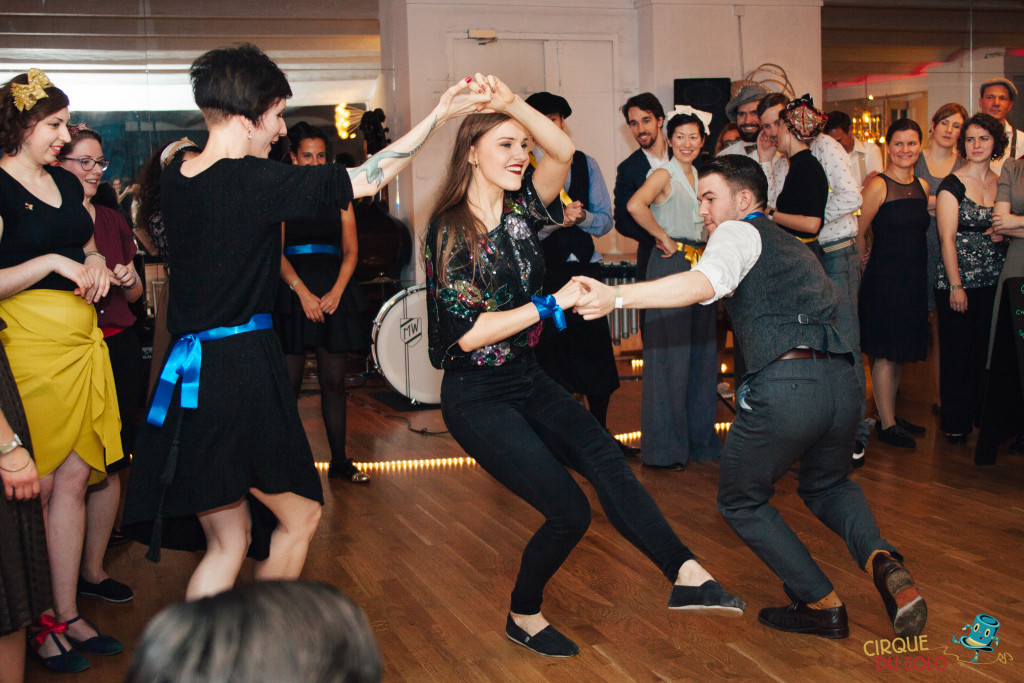 Social Dancing Skills
Bridging the Gap

Day & Time: Tuesday, 19:00 – 20:00
Dates: 09.08.2022 – 23.08.2022
Being a good student in class doesn't guarantee being a fun and comfortable social dancer. It takes time and extra practice in order to dance with flow, and not be stuck with only a few moves that you remember from your last class.
This course is not about learning fancy moves or complicated technique. Instead we're going to look at all the little things that we need in order to really get comfortable with social dancing:
Keeping flow and dealing with mistakes
Making the most of the repertoire you have
Communication and etiquette for social dancing
Floorcraft
If you've been dancing for at least a few months (for example you've done Swing1 and 2), then this course is for you. If you're more experienced, you'll get a lot out of it too, of course 🙂
Want to Join Social Dancing Skills?
Step 1: Select a payment option below and fill out the form
Step 2: (While logged in) Select this course again and sign up
6-Class Package for a couple
180€
Start anytime!
Join multiple drop-ins, or take a full course
Class video summaries
If you want to take classes with us, but you don't want to commit to a subscription yet, then this option is for you.
This package is intended for couples who want to sign up for classes together.
You can also purchase this package as a single person, to have even more tickets available for yourself 🙂
City Pass
*All you can dance*
59€ / 30 days
Best deal
Start anytime!
Join any drop-in and take any course
Class video summaries
Included: Online Pass Program
The first 7 days for free
Pause or cancel anytime
We'll send you an automatic payment reminder before each payment.
If you dance more than 3 times within 30 days, this subscription is the best option for you.
Here's where Social Dancing Skills takes place:
SwingStation Kurfürsten-Anlage 58
69115 Heidelberg
The entrance is on the eastern side of the building (toward Stadtwerke), nicely reachable from the Kurfürsten-Anlage itself or from the Kirchstraße.
Public Transportation: many busses, streetcars, trains; stops "Hauptbahnhof" or "Stadtwerke".
Parking: street parking, best-found in the Kirchstraße. (Please do not park in the yard.)