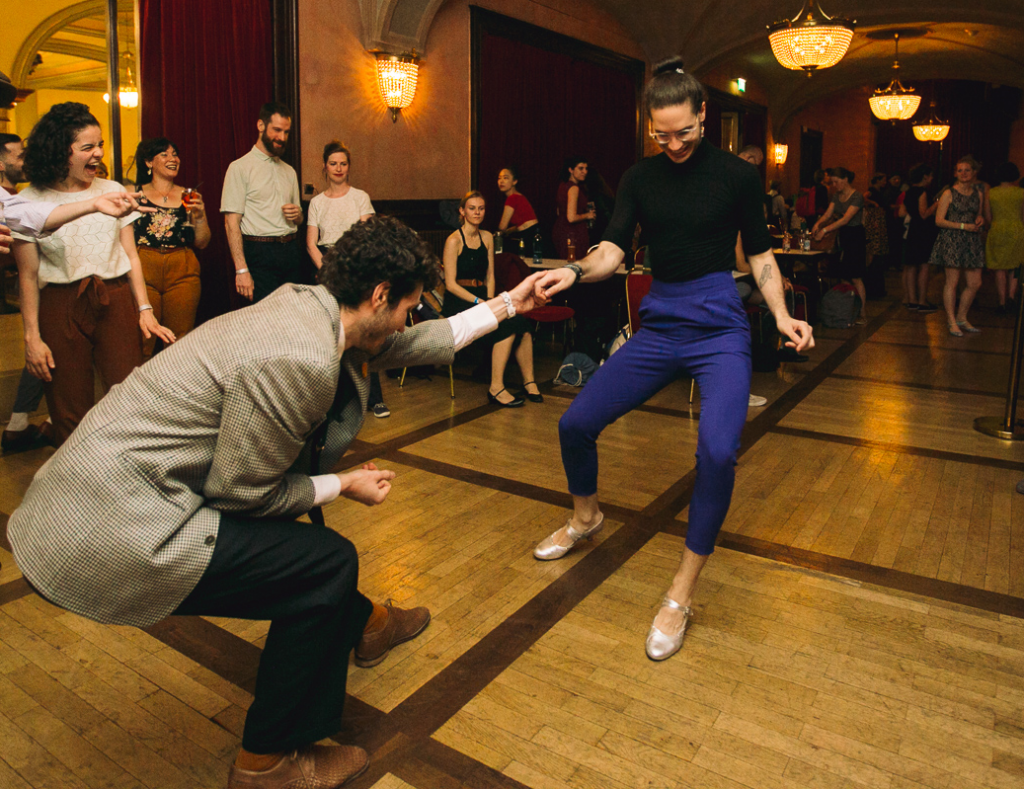 Swivels
Train Solo, Improve Your Lindy

Day & Time: Wednesday, 19:00 – 20:00
Dates: 05.07.2023 – 12.07.2023
If somebody asked you to capture Lindy Hop in one image, it would probably include swivels. They're such an iconic movement in Lindy Hop, but require a lot of practice to make them look and feel natural.
This course provides followers the space to get more comfortable with their swivels and to explore their own style.
Pre-requisites: you should feel comfortable with swing outs and know the basic mechanics of swivels.
Want to Join Swivels ?
Step 1: Select a payment option below and fill out the form
Step 2: (While logged in) Select this course again and sign up
City Pass
*All you can dance*
59€ / 30 days
Best deal
Start anytime!
Join any drop-in and take any course
Class video summaries
Included: Online Pass Program
The first 7 days for free
Pause or cancel anytime
We'll send you an automatic payment reminder before each payment.
If you dance more than 3 times within 30 days, this subscription is the best option for you.
Here's where Swivels takes place:
SwingStation Kurfürsten-Anlage 58
69115 Heidelberg
The entrance is on the eastern side of the building (toward Stadtwerke), nicely reachable from the Kurfürsten-Anlage itself or from the Kirchstraße.
Public Transportation: many busses, streetcars, trains; stops "Hauptbahnhof" or "Stadtwerke".
Parking: street parking, best-found in the Kirchstraße. (Please do not park in the yard.)