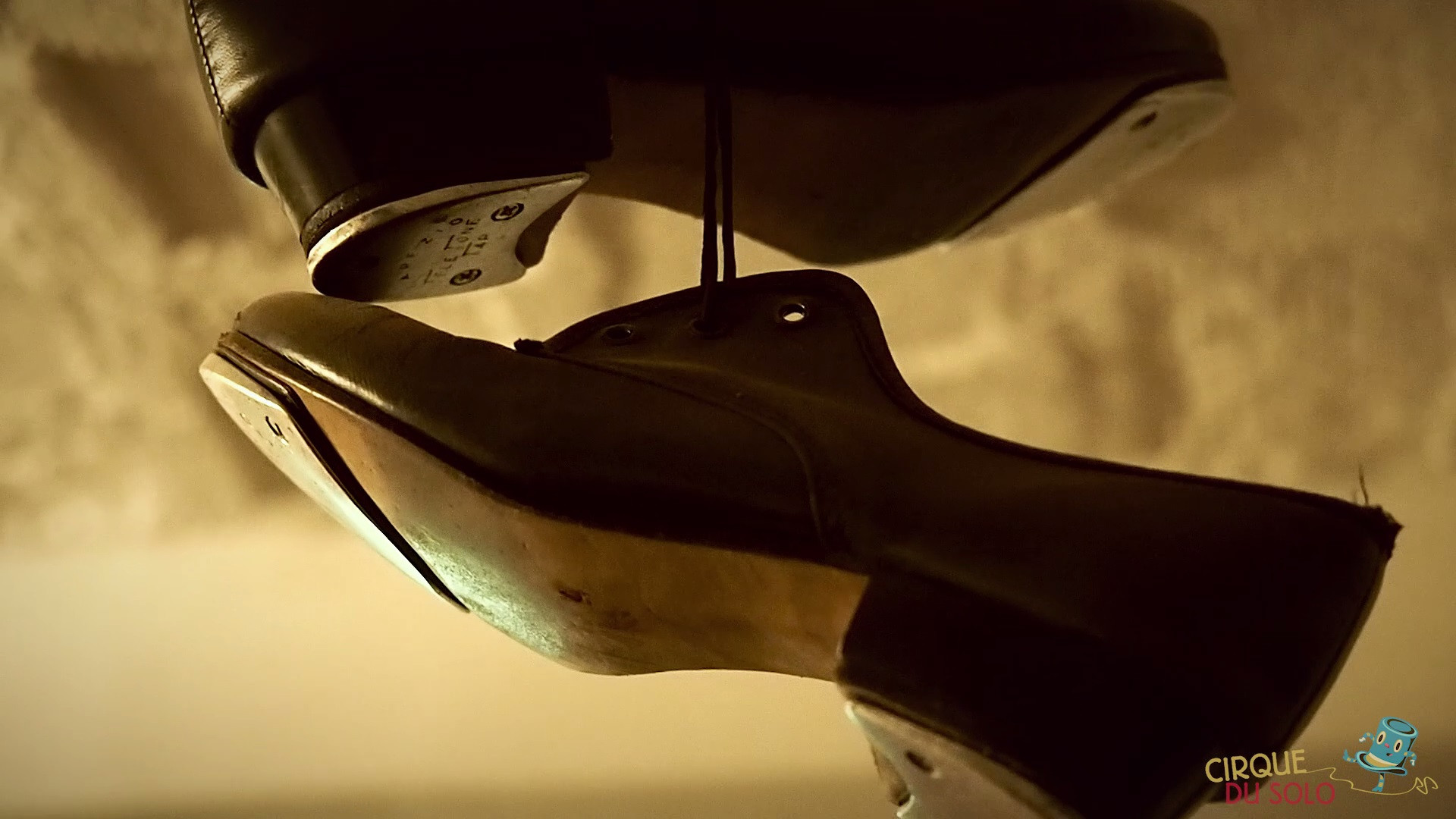 Tap for Lindy Hoppers
Free for everyone

Day & Time: Monday, 18:30 – 19:30
Dates: 19.12.2022 – 19.12.2022
Play with rhythm, get inspired!
Kris is just starting out on her tap journey, so she definitely doesn't claim to be an expert. But she wants to share what she's learned so far and help you get just as excited about tap as she is 🙂
Tap is an important part of the jazz family - don't let it pass you by! To many of us lindy hoppers, tap can seem too hard, or too distant, from what we're used to. But it doesn't have to be. We'll take our time with it, we'll work on rhythms and ideas that really swing and you can use right away.


THIS CLASS IS FREE OF CHARGE! No matter whether you have a City Pass or have never taken classes with us, everyone is welcome. You can sign up with this form if you like, but you can also just drop by class without signing up at all.
This course is "open level" - no matter whether you have tons of experience dancing to jazz music, or it's your first time, everyone is welcome.
Finally, about shoes: no special shoes required, come as you are. If you have hard-soled shoes (e.g. leather), then it will be a bit easier to practice, but even in running shoes you'll be fine. If you do have tap shoes then of course you are welcome to wear them, but it's not expected.
Want to Join Tap for Lindy Hoppers?
Step 1: Select a payment option below and fill out the form
Step 2: (While logged in) Select this course again and sign up
City Pass
*All you can dance*
59€ / 30 days
Best deal
Start anytime!
Join any drop-in and take any course
Class video summaries
Included: Online Pass Program
The first 7 days for free
Pause or cancel anytime
We'll send you an automatic payment reminder before each payment.
If you dance more than 3 times within 30 days, this subscription is the best option for you.
Here's where Tap for Lindy Hoppers takes place:
SwingStation Kurfürsten-Anlage 58
69115 Heidelberg
The entrance is on the eastern side of the building (toward Stadtwerke), nicely reachable from the Kurfürsten-Anlage itself or from the Kirchstraße.
Public Transportation: many busses, streetcars, trains; stops "Hauptbahnhof" or "Stadtwerke".
Parking: street parking, best-found in the Kirchstraße. (Please do not park in the yard.)