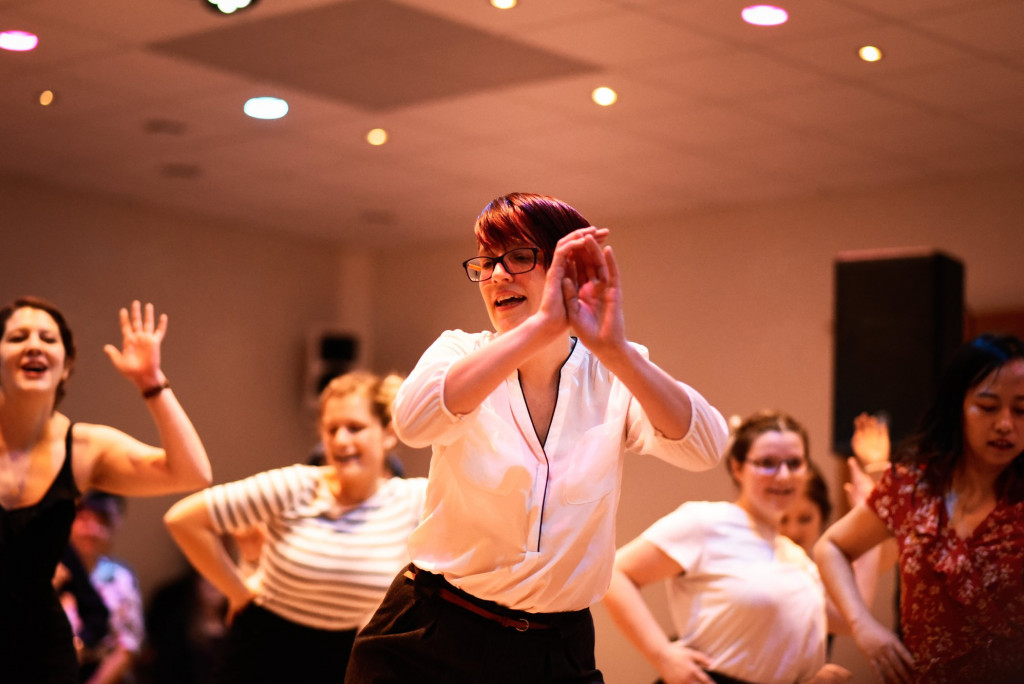 Tranky Doo
Classic Jazz Routine
Tranky Doo is a world-renowned solo jazz routine every Lindy Hopper should have in their repertoire. It combines basic jazz steps with energetic breaks and is super fun to dance with a crowd during parties.
This is how you find us:
SwingStation Kurfürsten-Anlage 58
69115 Heidelberg
The entrance is on the eastern side of the building (toward Stadtwerke), nicely reachable from the Kurfürsten-Anlage itself or from the Kirchstraße.
Public Transportation: many busses, streetcars, trains; stops "Hauptbahnhof" or "Stadtwerke".
Parking: street parking, best-found in the Kirchstraße. (Please do not park in the yard.)