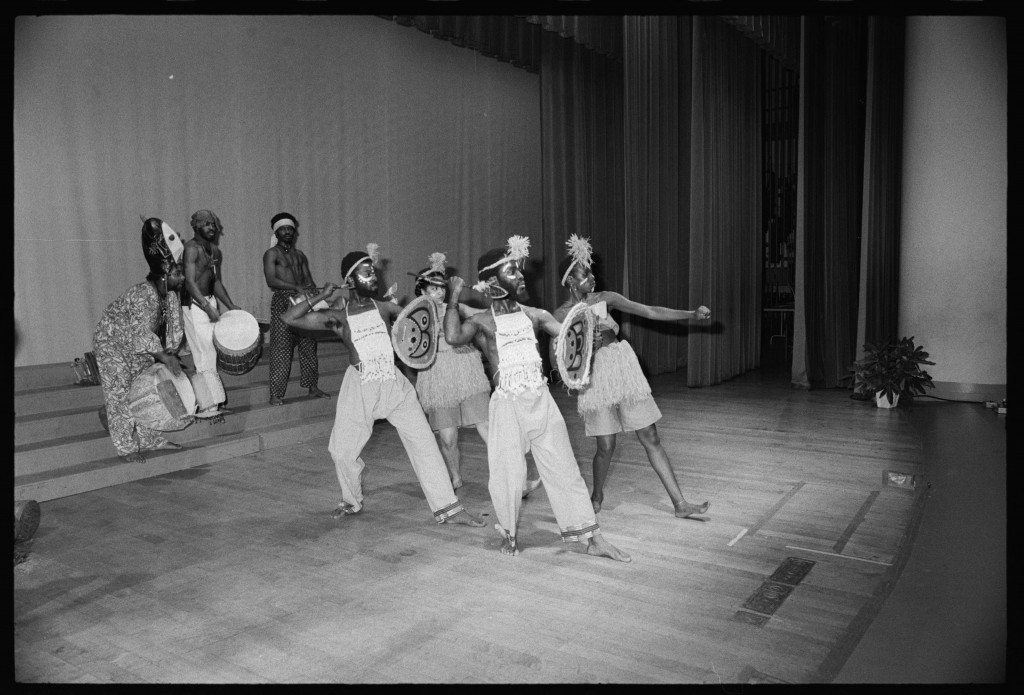 Dance, Music, Culture
A Holistic Approach to Lindy Hop

Day & Time: Wednesday, 21:00 – 22:00
Dates: 06.07.2022 – 17.08.2022

Preamble: This course represents a personal journey of our teacher Oli from Berlin, which is why the description is written directly from his perspective.
Learning a dance is so much more than just learning a dance. Dancing is a way of expressing yourself and also it is an expression of the culture that the dance stems from. Lindy Hop for that matter is a dance that comes from Black American culture. If you are, like me, not a part of the Black American community, this brings an additional challenge and maybe even a paradox: How can I express both myself and the culture of this dance, if I am not being a part of this culture? To be honest: I haven't figured this out yet myself! But I think this is okay… What I can say is that I have spent the last two years (I wish it were more!) asking myself this question, and many related questions, and even though I didn't find an answer, I think I found some helpful information that I want to share with you in the hope that inspires also you to dig deeper into this topic! Also, since I am still in the learning process myself (and will always be), I want to create a space where also you can express yourself and share your thoughts and the information you have found about this topic.
Format, Learning Goals, Expectations
This is the second part of this course series. In the first part we looked at different values and aesthetics of Black American Culture, as I understood them based on explantations and examples from different scholars and artists. If you missed the first series, stay tuned, because we intend to publish the content in a blog format soon. In this part of the series, we are going to take a deep dive into the history of Black American culture, starting at the roots, that are lying within Africa, all the way till today. My goal is to share with you information that I have gathered from sources that have been recommended to me / that I have found - and give you my interpretation / understanding of it. Also I want to leave some space for discussing those topics and learning through exchange.
Rough Schedule of Topics
I am building the syllabus while the course is running, so I can stay flexible, but here are a few key topics I want to cover:
Cultural traditions of people in Africa (especially West Africa) and comparision to Black American Culture
Colonialism and Transatlantic Slave Trade - Enslavement of a people and survival of their culture
Emancipation and The Great Migration - Does free mean equal?
Development of Blues and Jazz through the lense of racism and other systemic oppression
Where are we standing today and what can we do to change the situation?
Price: Free
For us this is such an important topic that we want to offer it to the community for free. Instead we want to encourage you, if you get value out of this series, to pay it back by donating to an organization that directly supports BlPoC or other marginalized folks. Here are a few suggestions:
https://swingstep.com/donate-to-support/
How I see my role in this community
Being a white, cis male and able bodied person, I see myself as a guest in Black American culture and also I haven't experienced any form of systemic oppression because of my "race", skin color, gender or abilities. So everything I will share in this series is coming from my lense and even though I am trying to understand the perspective of marginalized communities, I cannot claim any expertise. So, as much as possible, I will try to share my understanding - but I also invite and urge you to reflect on the information I share critically and find your own path of learning. Also I am very open to any feedback about any of the thoughts / content I share.
Select your Role: Leader, Follower, ELEF, Switch
When dancing with a partner, we talk about "Leaders" and "Followers". Classically, the person dancing in the role of leader initiates movements and directions and the follower interprets and actively dances them. However, there is no hierarchy to the roles and throughout the dance both partners continuously make decisions on how and where to go.
Click here to get more detailed explanations of the roles.
At SwingStep, we encourage everybody to see themselves as dancers rather than leaders or followers. This is why we strive to give everybody the opportunity to learn the dance from the leader and follower perspectives. This is known as "Everybody Leads and Everybody Follows" or "Switch dancing".
We generally leave it up to our teachers to decide how to communicate and manage roles within a dance class. We are indicating what you can expect inside the sign up form in the field "Select your Role":
Leader / Follower: If you are asked to select a role during sign up, during these classes you are generally going to learn to dance in the role you selected, though occasionally teachers may invite you to try out the other role too.
Single Person: If it is a partner class, you'll get the opportunity to learn the content from both perspectives. This will allow you to deepen your understanding of the concepts and ideas more deeply, dance with anyone in the class and never have to wait for the right amount of "opposite roles" to show up so that you can dance. Switching roles can either happen in a structured way, where the teachers invite you to change your dance role in regular intervals, or in an organic way, where the teachers leave it up to you and your dance partner at any given time to switch roles according to your own wishes and needs.
When you book a subscription with us, you'll have access to any classes you want as well as all the online classes. If you have primarily explored the dance from one perspective, you can use your subscription to join classes that suit you to explore the role you have less experience in.
Question: What if I feel too challenged doing both roles?
Answer: We encourage you to take care of your own needs at this moment. For example, make an agreement with your dancing partner to either get the help you need or revert to your stronger role.
Question: What if I only want to learn one role?
Answer: We encourage learning both roles, because it makes you a more flexible dancer and brings more dancing opportunities (and also fun). However, we will not force you to switch roles. Take care of your own preferences and needs.
Question: What if I want to only dance with my partner?
Answer: We strongly encourage you to rotate and explore the dance with everybody in the class. However, we will not force you to rotate or switch. Take care of your own preferences and needs.
This course is free
Sign up now to reserve your spot:
Sign up for Dance, Music, Culture in Berlin here
Registration closed on Friday, 08 July 2022, 00:00
Registration closed on Friday, 15 July 2022, 00:00
Registration closed on Friday, 22 July 2022, 00:00
Registration closed on Friday, 29 July 2022, 00:00
Registration closed on Friday, 05 August 2022, 00:00
Registration closed on Friday, 12 August 2022, 00:00
Registration closed on Friday, 19 August 2022, 00:00
Here's where Dance, Music, Culture takes place:
Location:
Ballhaus Prinzenallee, Prinzenallee 33, 13359 Berlin
Enter through the big gate, the entrance is in the backyard

Public Transportation:
U-Pankstraße (U8)
Osloer Str./Prinzenallee (M13)
Prinzenallee/Soldiner Straße (Bus M27)