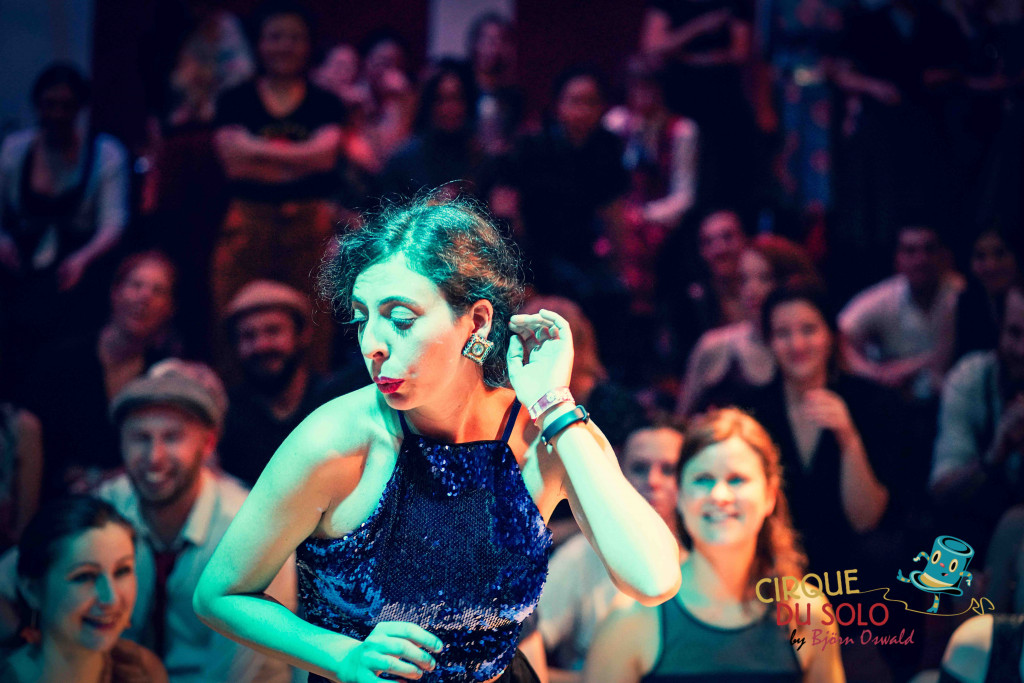 Listen & Feel
Let the music be your guide

Day & Time: Wednesday, 19:45 – 20:45
Dates: 10.08.2022 – 14.09.2022

Do you ever listen to the song you are dancing to? Like, really listen?! There are so many layers we can pay attention to. Not (only) with our mind, but with our body. In Black American culture, listening is a very important ingredient to music and dance. A song has meaning. When you can connect your dancing with the message the song gives to you, you have the chance to be deeply moved. Especially, when dancing with a partner, the music gives us a common ground to base our conversation on, which makes the whole dance feel more connected. How can we get to this point? Let's find out together (we are curious too)!
What will we explore in this course?
Values / Aesthetics that are important in Black American culture when it comes to listening and dancing to a song

Different ideas of how rhythm is present in a song and can be expressed in dance through finding a groove

How to connect deeper to a song by understanding its meaning/message (eg. through the lyrics of a song)

How to connect to our partner on a deeper level through the music
What should I know before I join this course?
We do want to encourage dancers of all experiences / backgrounds to learn and dance together! We believe that everybody has their own set of experiences and bringing this diversity together will lead to inspiring exchanges and a lot of fun on the dance floor!
So we want to welcome you, no matter if you have just learned the first basic moves, or if you dance for years.
In this specific course we are going to work mainly with basic Lindy Hop vocabulary: If you have some experience with Passes, Circles and Swing Outs, either as Leader or as Follower, you'll be fine 🙂
Select your Role: Leader, Follower, ELEF, Switch
When dancing with a partner, we talk about "Leaders" and "Followers". Classically, the person dancing in the role of leader initiates movements and directions and the follower interprets and actively dances them. However, there is no hierarchy to the roles and throughout the dance both partners continuously make decisions on how and where to go.
Click here to get more detailed explanations of the roles.
At SwingStep, we encourage everybody to see themselves as dancers rather than leaders or followers. This is why we strive to give everybody the opportunity to learn the dance from the leader and follower perspectives. This is known as "Everybody Leads and Everybody Follows" or "Switch dancing".
We generally leave it up to our teachers to decide how to communicate and manage roles within a dance class. We are indicating what you can expect inside the sign up form in the field "Select your Role":
Leader / Follower: If you are asked to select a role during sign up, during these classes you are generally going to learn to dance in the role you selected, though occasionally teachers may invite you to try out the other role too.
Single Person: If it is a partner class, you'll get the opportunity to learn the content from both perspectives. This will allow you to deepen your understanding of the concepts and ideas more deeply, dance with anyone in the class and never have to wait for the right amount of "opposite roles" to show up so that you can dance. Switching roles can either happen in a structured way, where the teachers invite you to change your dance role in regular intervals, or in an organic way, where the teachers leave it up to you and your dance partner at any given time to switch roles according to your own wishes and needs.
When you book a subscription with us, you'll have access to any classes you want as well as all the online classes. If you have primarily explored the dance from one perspective, you can use your subscription to join classes that suit you to explore the role you have less experience in.
Question: What if I feel too challenged doing both roles?
Answer: We encourage you to take care of your own needs at this moment. For example, make an agreement with your dancing partner to either get the help you need or revert to your stronger role.
Question: What if I only want to learn one role?
Answer: We encourage learning both roles, because it makes you a more flexible dancer and brings more dancing opportunities (and also fun). However, we will not force you to switch roles. Take care of your own preferences and needs.
Question: What if I want to only dance with my partner?
Answer: We strongly encourage you to rotate and explore the dance with everybody in the class. However, we will not force you to rotate or switch. Take care of your own preferences and needs.
Want to Join Listen & Feel?
Step 1: Select a payment option below and fill out the form
Step 2: (While logged in) Select this course again and sign up
City Pass
*All you can dance*
59€ / 30 days
Best deal
Start anytime!
Join any drop-in and take any course
Class video summaries
Included: Online Pass Program
The first 7 days for free
Pause or cancel anytime
We'll send you an automatic payment reminder before each payment.
If you dance more than 3 times within 30 days, this subscription is the best option for you.
Here's where Listen & Feel takes place:
Location:
Ballhaus Prinzenallee, Prinzenallee 33, 13359 Berlin
Enter through the big gate, the entrance is in the backyard

Public Transportation:
U-Pankstraße (U8)
Osloer Str./Prinzenallee (M13)
Prinzenallee/Soldiner Straße (Bus M27)