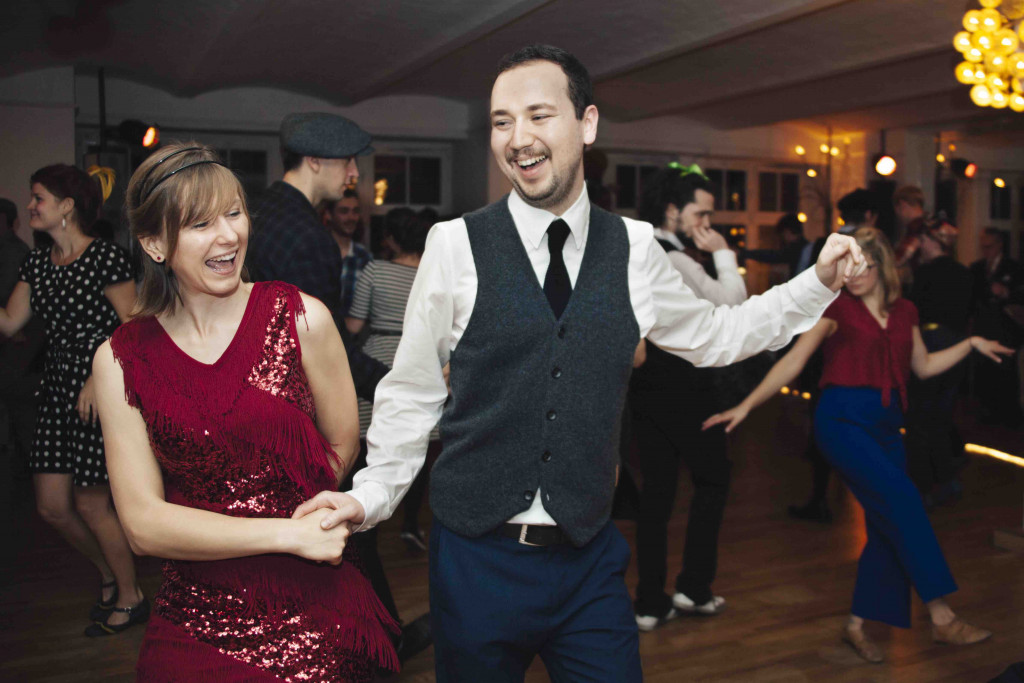 Switch!
Switching Roles
Learning both dance roles is not only a lot of fun, but also provides a deeper understanding of the dance in general. By switching between leader and follower roles within a dance, you and your dance partner can experience even more diversity and create a whole new level of communication in dancing.
What will I learn in this course?
On the one hand, you will learn the basics of the new dance role so that you can also feel confident in the unfamiliar area (Switching Roles). On the other hand, you will get to know various switch moves, i.e. figures with which you can elegantly change roles without interrupting the dance (Role Switching Moves).
What should I know to before I join this course?
To take part in this course, you should have around 3 months of dance experience or have completed at least Swing 2 with us. You should be comfortable with basics such as passes, slingshots and promenade in the usual dance role.
Sign Up
Registration closed on Tuesday, 23 November 2021, 00:00
Registration closed on Tuesday, 23 November 2021, 00:00
Registration closed on Tuesday, 23 November 2021, 00:00
This is how you find us:
Interim Location:
Wiclefstraße 16-17, 10551 Berlin
The entrance is in the backyard.
Public Transportation: Close to U9 Birkenstraße / S Beusselstraße